Netmarble is treating all you heroes out there, as the new Marvel Future Fight Avengers Forever update is here, and, as ever, it introduces plenty of content for you to enjoy, including new outfits because it doesn't matter how much we say, it'll always be true – winning means little if you don't look good doing it.
Those that have new uniforms thanks to the Marvel Future Fight Avengers Forever update include Black Widow, Iron Man, Ghost Rider, and Blade. For those of you that aren't quite so fashion-forward, it might interest you to know that heroes can now reach tier-four level status, which gives you some fantastic benefits.
Such assets include an increase to level 80 for the max hero level, while the gear upgrade and skill level unlocks also have alterations. Furthermore, tier-four characters get access to a second potential skill, the level of which has a maximum of 12. Of course, great benefits like this don't come easy, so you'd best prepare yourself to walk through fire, meet specific conditions and consume plenty of materials.
Perhaps the most notable hero that can reach tier-four status is Iron Man, but characters such as Blade, despite capping out at tier-three, do have access to new ultimate skills.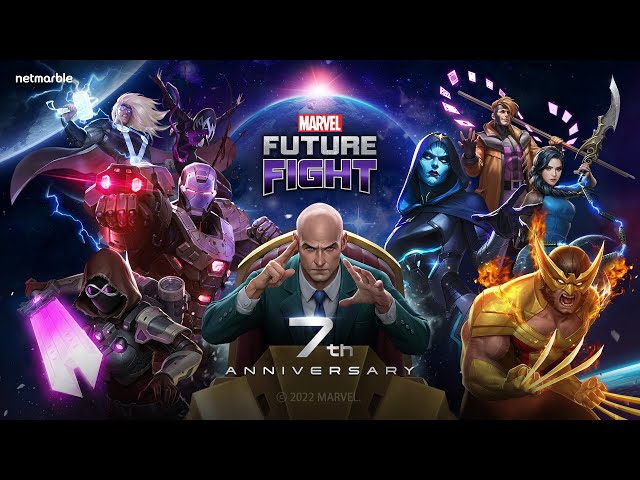 Of course, no Marvel Future Fight update is complete without fresh boss content, and this time, the new and improved giant boss raid is against Dormammu, Ruler of the Dark Dimension.
What is the Marvel Future Fight Avengers Forever release date?
The Marvel Future Fight Avengers Forever update is here, so make sure you jump in, take advantage of the character changes, and take the fight to Dormammu.
For even more great superhero action, make sure you check out our picks for the best Marvel games and DC games on Nintendo Switch and mobile. Heck, some of them even let you embrace your inner villain. Because, let's face it, the bad guys do have more fun.