Good news for all you Marvel fans out there: Netmarble's MMORPG, Marvel Future Revolution, is out today. It's already proving popular, picking up the most App Store downloads in 81 countries, according to Sensor Tower – courtesy of it being available on iOS yesterday. Are you ready to dive into an open world, fight some bad guys, and save the multiverse? Of course you are.
You're tasked with defending the 'primary Earth' from a team of super villains, and there are various unique areas for you to explore – New Stark City, Hydra Empire, and Sakaar. As you can imagine, the game is filled with a powerful roster of heroes, including Captain America, Captain Marvel, Spider-Man, Black Widow, Iron Man, Doctor Strange, Star-Lord, and Storm. You will level up your character, and give it a unique look with over 400 million costume pieces.
If being a team player isn't your thing, don't worry. It also features PvP modes, including 1v1 and 10v10. As you progress through the game, more multiplayer content is unlocked, including blitz, special operations, raids, and more.
"The game promises a fun and engaging experience for Marvel diehards and casual mobile gamers alike, offering unique action RPG gameplay on a massive scale," Netmarble US president, Simon Sim, says.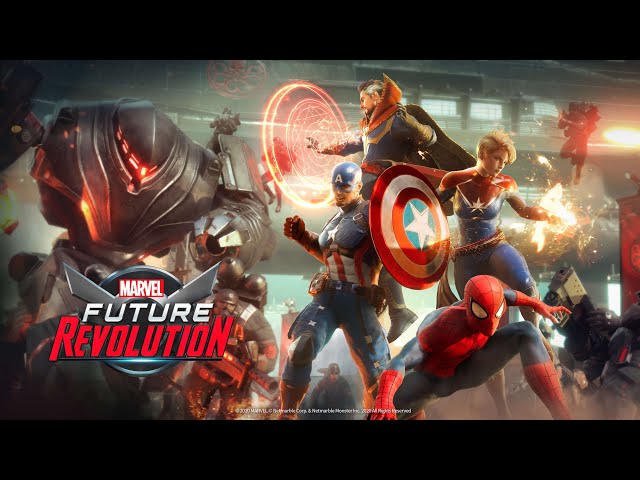 If you want to download the game, you can do so via the App Store and Google Play. We also recommend you take a look at our Marvel Future Revolution tier list.
Since you're here, why not go and check out our list of the best mobile multiplayer games to find other games to play with friends. Or perhaps you're after more single-player experiences? In which case, we recommend taking a peek at our guides on the best mobile RPGsand best location-based games on mobile.