A Marvel Snap friend system seems like a bit of a no-brainer, right? It's a multiplayer card-battler full of all manner of superheroes ready to be fought over like a pack of top trumps in the back seat of a Volvo V70 as you play sweet or sour with the bored trucker behind you and your family. So why aren't there any options to play Marvel Snap with friends?
Well, that's what we're here to clear up, with all the help you need to understand why a Marvel Snap friends system isn't here yet. There isn't a lot of information to go on, but we do know they said that it's in the works. That was in June 2022, so it's fair to imagine they definitely are still working on it.
Sure, that may not be the most satisfying answer, so head below to find more details on all the different possible hints and Marvel Snap friends integration coming in the future. For more superhero help, check out our Marvel Snap download and Marvel Snap decks guide to get all the latest info on this big new card game.
Marvel Snap Friends
Here we have it, then, all the details on Marvel Snap friends.
Can you play friends in Marvel Snap?
Currently, there's no way to play Marvel Snap with your friends. The only way you can play Marvel Snap with your friends is to facetime them while you do it and argue over which cards to play, or go around each other's houses and work as a team.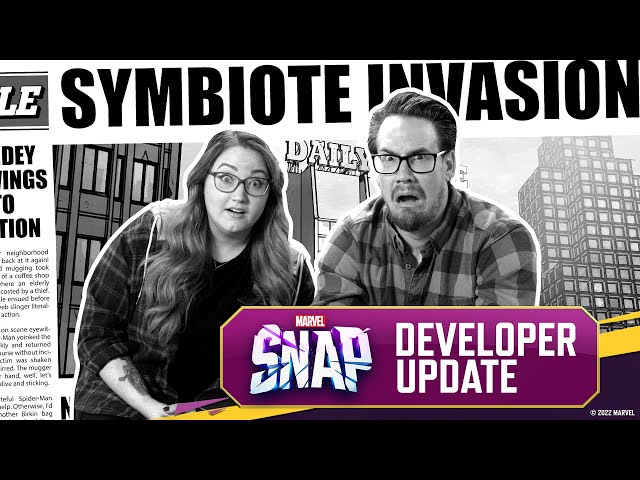 Will multiplayer with Marvel Snap friends come in the future?
According to Ben Brode on Reddit, a developer at Second Dinner Studios, they're "working on the ability to play against friends but it won't be ready at the start of beta." This was in June 2022, and now that Marvel Snap is out, has there been another update?
Yes, there has! In a blog post on September 28, 2022, the developer Second Dinner Studios confirmed that there are many features in development, including a new mode called Battle Mode vs Friends.
What is Battle Mode vs Friends?
Here's what the developer had to say: "Battle Mode is a totally new way to play Marvel Snap. In Battle Mode, each player starts with 10 health and the winning player deals damage to their opponent equal to the stakes of the game. If you doubled down and snapped, you'll do 4 damage to your opponent instead of 2 – or retreat early and only lose 1 health!
"Players will play a series of games against each other with the same deck until one player has no health left. We think Battle Mode is the best way to play against friends or run community tournaments because it provides a clear winner while still incorporating the SNAP mechanic. We can't wait to see the community play in Battle Mode!"
Sound like fun. While we know that they are actively working on this new feature, we know little else in terms of the timeline. Check out our Marvel Snap review to see what we think of the card battler.