Raid: Shadow Legends developer's new mobile shooter, Mech Arena: Robot Showdown, launched on iOS and Android devices this week. It features 5v5 multiplayer matches, and is accessible to all players regardless of skill level. So, if you're after some casual shooting fun, or fancy yourself as a bit of a Rambo, jump in.
At launch, Mech Arena: Robot Showdown features 39 weapons. There's a firearm for every occasion – including homing missiles, rail guns, and stasis beams – so you will find something that suits your playstyle. More than that, there are various mechs to choose from – 15 to be exact – each of which possesses special abilities – give them all a try and witness the carnage. Each robot comes with two weapon mounts, and different stats, to support differing strategies.
Of course, there's one other crucial aspect to mobile shooters, and that's the available maps. Some games fall short by having very few locations to play on, but Mech Arena: Robot Showdown doesn't share this flaw as it launches with a whopping 22 maps. These areas are different in size and environment. Some are in a desert, others in a city. Heck, you can even traverse frozen glaciers or head to outer space.
"We designed Mech Arena: Robot Showdown from the ground-up to be an accessible and balanced pick-up-and-play shooter on mobile for all ages and skill levels," Plarium CEO Aviram Steinhart says. "Casual shooter fans looking to play a few quick rounds can jump right into the action. They'll be able to have fun battling with different weapons, maps, and mech customisations, without committing to serious competitive play against more dedicated players."
You can download Mech Arena: Robot Showdown now through the App Store and Google Play, but you can always check out the trailer below.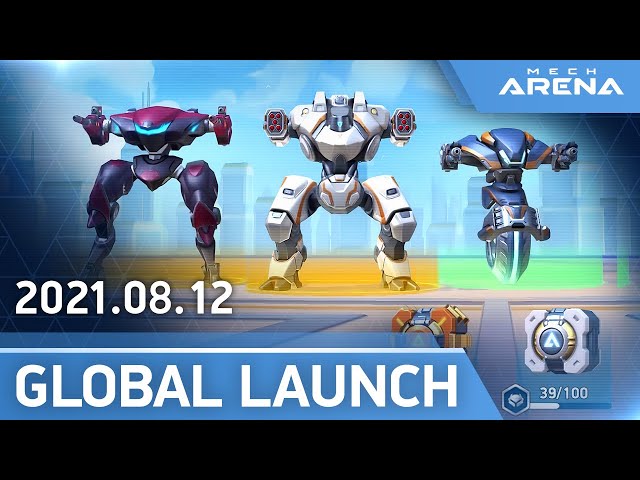 Since you're here, why not check out our picks for the best mobile multiplayer games – some require teamwork, while others let you flex your skills in a bid to be the winner, winner with a chicken dinner. Alternatively, you can look at our choices for the best iOS games and the best Android games for a wider variety.