The Minecraft Mega Man DLC is now available on Nintendo Switch. Capcom's classic blue bomber crosses over with Microsoft and Mojang's hit creative sandbox with specific levels inspired by Mega Man X, plus 14 new skins and new music.
There are also classic Mega Man villains, with Vile, Chill Penguin, Storm Eagle, Armored Armadillo, and Sting Chameleon. It doesn't end there, however: "Once you've managed to defeat each of them, you'll be able to face the biggest, baddest reploid of them all, awaiting you in his four-stage fortress – Sigma."
In each of the stages you collect bolts, which let you buy goodies like heart containers or extra lives in the Hunter Base – and gives you a chance to hang out with zero. The DLC is available now on all platforms.
You can watch the trailer for the Minecraft Mega Man DLC below.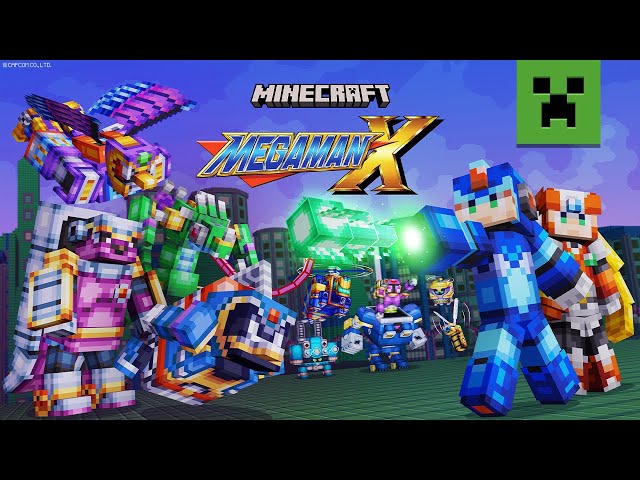 For more beyond the Minecraft Mega Man DLC, check out our Minecraft maps, Minecraft servers, and Minecraft skins guides to stay on top of the blocky nonsense.