Capcom and Sega have partnered up to bring Monster Hunter Rise fans a special Sega surprise. New armour sets for hunters, palicos, and palamutes, based on Sonic the Hedgehog come to the action game on November 26.
Monster Hunter Rise players just have to beat the latest Sega-themed Event Mission, releasing on November 26, to obtain the latest layered armour. While both the hunter and the palico can do their best Sonic the Hedgehog cosplay, the palamute layered armour dresses them up like his famous sidekick Miles "Tails" Prower.
The newest collaboration comes after several 'Capcom collabs', bringing many of Capcom's historic series into the monster hunting madness, alongside cross-promotion with the recently released RPG Monster Hunter Stories 2. If you want even more monster hunting in your life, be sure to check out our Monster Hunter Stories 2: Wings of Ruin review to see why we loved the adorable RPG adventure.
Check out the trailer below if you want to see these Sonic-themed outfits in all their glory.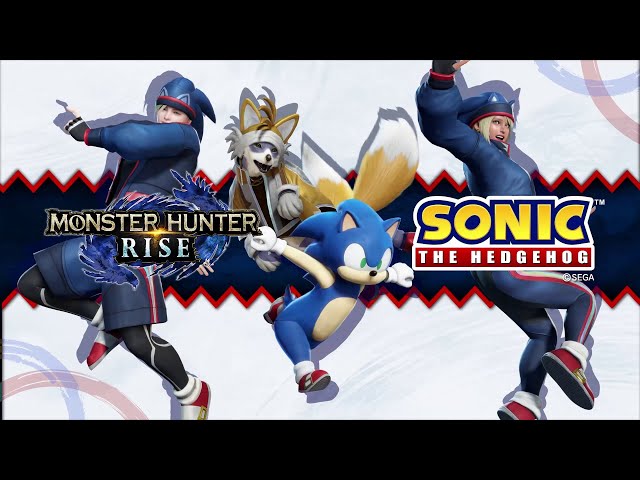 If you're diving back into Monster Hunter, stay sharp with our Monster Hunter Rise skills guide or our Monster Hunter Rise armour recipes guide.