The Monster Hunter series is known for its over-the-top, brutal weapons, and Monster Hunter Rise is no different in this regard. The official Monster Hunter YouTube channel has released videos to highlight what you can expect from the game's arsenal, and players have been diving into the technicalities of each weapon for months now.
Many of the weapons feature heavy use of the new Wirebug tool introduced in Monster Hunter Rise, which should make battles feel fresh compared to other titles in the series. From the Light Bowgun to the Charge Blade, there are Monster Hunter Rise weapons to suit everyone's tastes.
The Monster Hunter Rise release date was March 26, 2021, on Nintendo Switch. It's priced at $59.99/£49.99 and is available now via the Nintendo eShop. For players new to the series, the demo is available to play right now. You can also take a look at our thoughts on the game in our Monster Hunter Rise review.
all the Monster Hunter Rise weapons: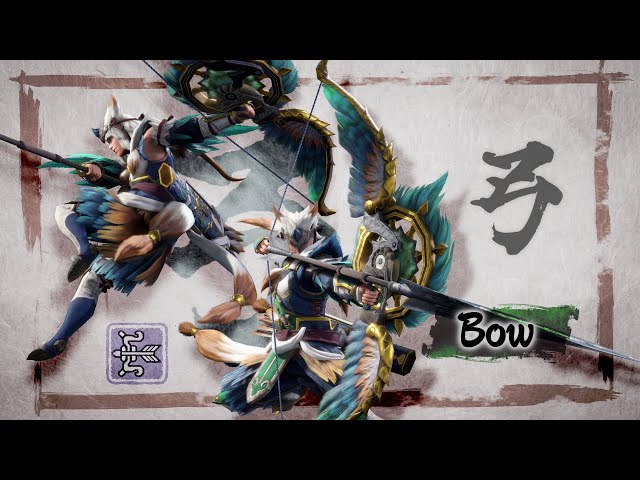 Bow
Players who choose to wield the Bow will be granted two attacks: Herculean Draw, which increases attack and allows the player to surge forward in any direction, and Focus Shot, which allows the player to rapidly regenerate while crouching, and if timed right, nullify a monster attack while evading. Capcom describes the Bow as "Swift, elegant, and precise."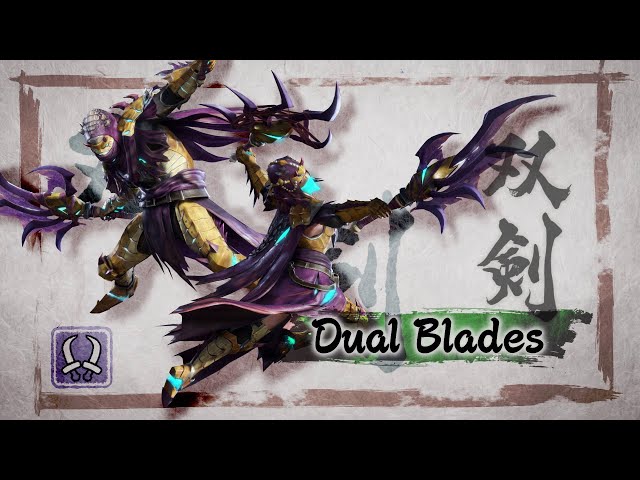 Dual Blades
The Dual Blades are described as "Lithe, agile, and relentless." The first move highlighted for dual blade wielders was Shrouded Vault. This attack sees your character hurl forward, and if you get hit while in motion, a spinning attack is triggered. The second attack, Piercing Bind, lets players bind an enemy with the Wire Bug, allowing them to get some extra attacks in.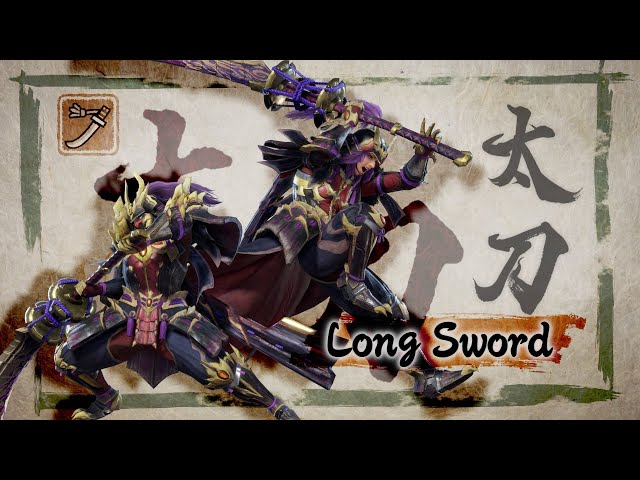 Long Sword
Players who choose to hunt monsters with the Long Sword will be able to utilise the Soaring Kick attack to perform a jump kick that leads into a plunging thrust. Then there's the Serene Pose, which allows you to counterattack enemies with ease. The official Monster Hunter Twitter describes the long sword as "Cool, calm, and collected." Though this seems more like a description of the players who opt to use this weapon.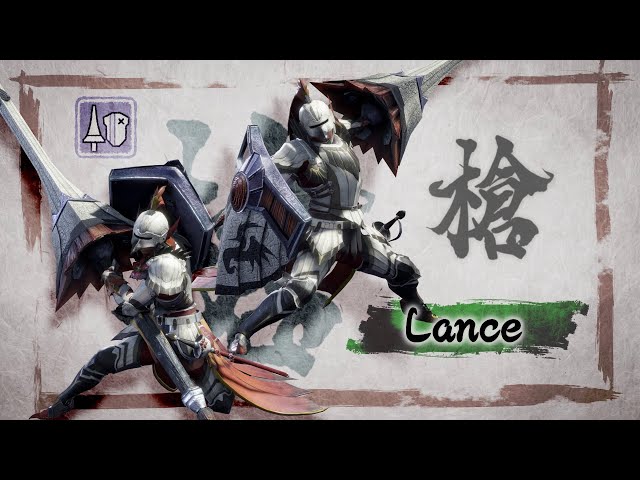 Lance
If the Lance appeals to you, the two moves you'll need to get used to are Twin Vine and Anchor Rage. Twin Vine lets you jab a kunai into the target to get its attention, and Anchor Rage lets your shield absorb attacks while temporarily boosting your attack power.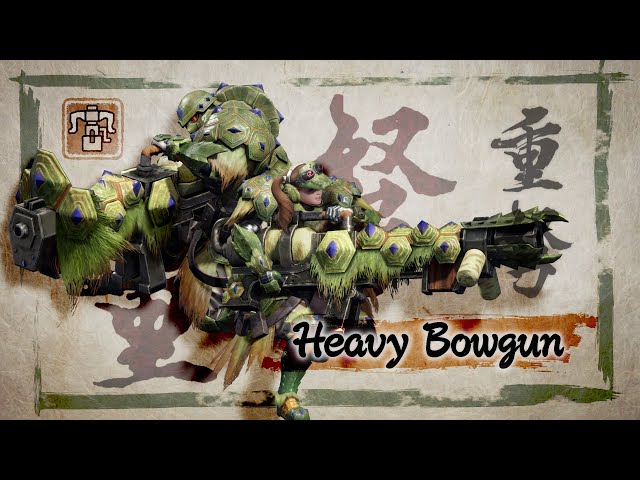 Heavy Bowgun
The Heavy Bowgun is a beast of a weapon, aptly described as "outstanding, overpowering ordnance" by the official Monster Hunter Twitter. Heavy Bowgun users get the Free Silkbind Glide skill to perform a close-range attack or quickly sheathe your weapon, as well as Counter Shot, which allows you to take a stance to prepare for a powerful counterattack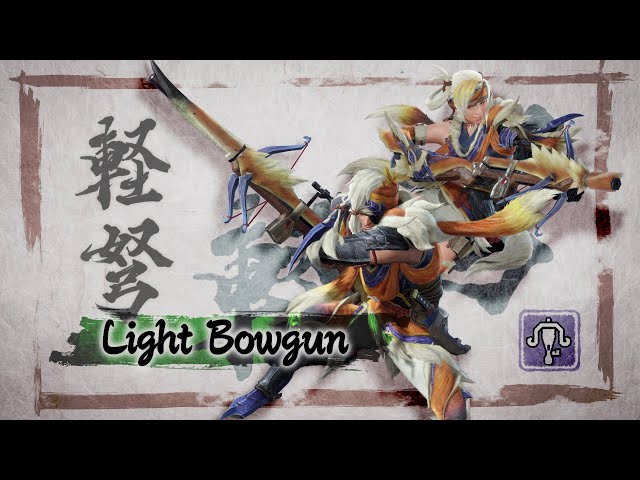 Light Bowgun
The Light Bowgun is a quick, versatile weapon. The two skills you will need to master are Silkbind Glide and Fanning Vault. Silkbind Glide surges you forward to perform a powerful close-range severing attack, and Fanning Vault allows you to use a Wirebug to vault forwards and rain down shots from above.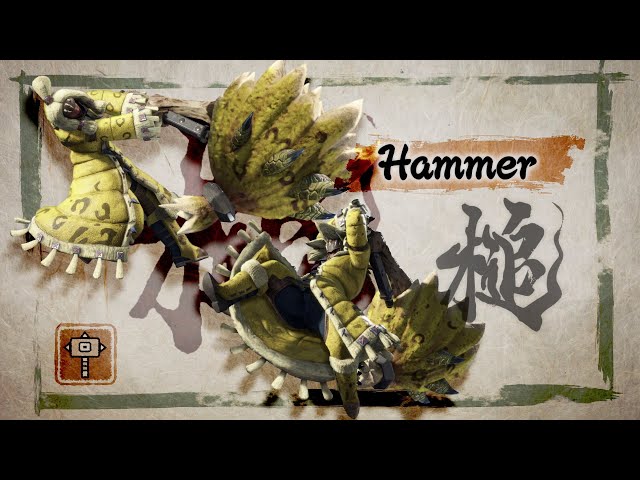 Hammer
The Hammer has some "savage, smashing strength" according to the official Monster Hunter Twitter. Wielders of the Hammer will get the Impact Crater attack, which lets you perform a rising attack that also hits multiple times on the way down. The second skill is Silkbind Spinning Bludgeon, a spinning attack that deals multiple hits while you leap forward.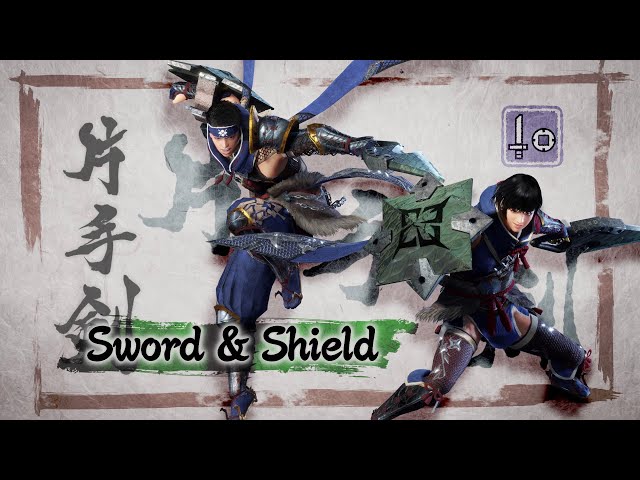 Sword and Shield
The Sword and Shield combo is incredibly versatile and will make you feel like a jack-of-all-trades. The first skill featured in the video is Falling Shadow, a forward leaping attack, where a successful hit will lead into a Scaling Slash. The second, Windmill, Uses Ironsilk to swing your blade around.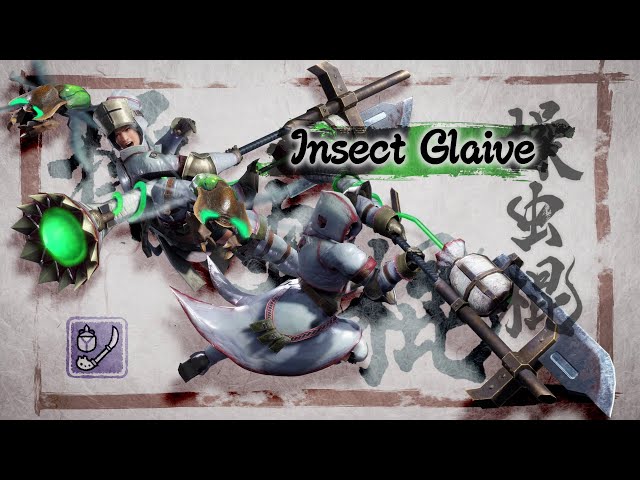 Insect Glaive
The Insect Glaive uses aerial hunting tactics with the combination of a nimble staff and a Kinsect. The first skill, Silkbind Vault, is a leaping attack that spins you forwards. The second, Recall Kinsect, calls back your Kinsect, as it returns, it will perform a spinning attack that scatters healing extracts for you to collect.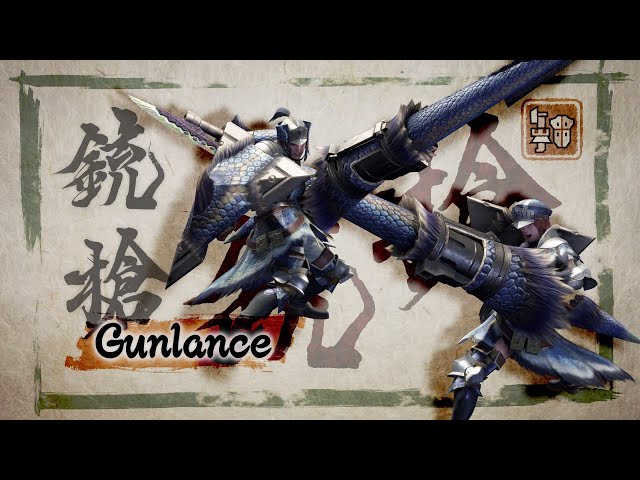 Gunlance
Described by the official Monster Hunter Twitter as "unflinching, explosive artillery," the Gunlance is an epic weapon. The Guard Edge skill Gunlance wielders acquire allows players to regenerate their weapon's sharpness. Hail Cutter lets you perform a rising slash which leads into an overhead smash.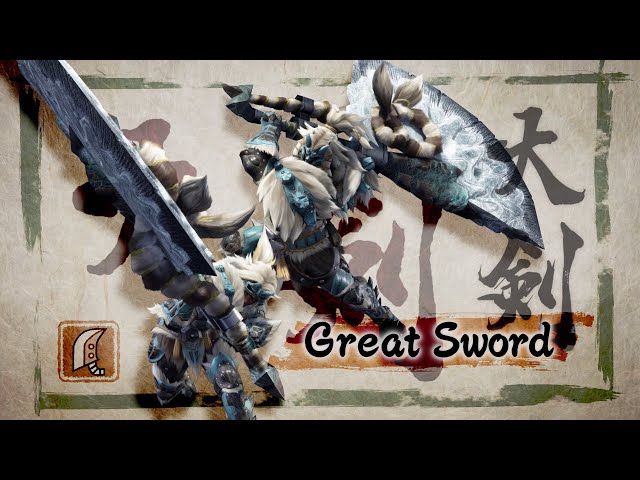 Great Sword
The Great Sword delivers "meaty chops" with crushing force. Its Power Sheathe ability is an almighty charged attack, while Hunting Edge appears to be a fancy aerial manoeuvre that sees you spinning through the sky before landing a devastating blow to your unlucky prey.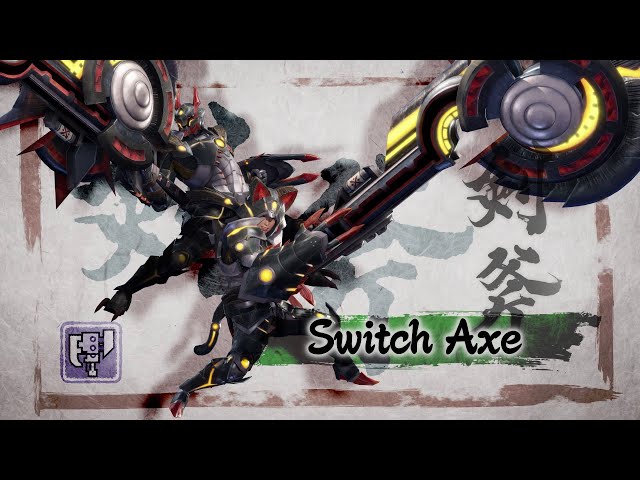 Switch Axe
The Switch Axe is a highly adaptable weapon that utilises advanced tech in order to switch between a sword and an axe. The former allows for fluid motion and heavy hits, while the latter is ideal for rapid strikes. Its Invincible Gambit ability boosts your poise, allowing you to withstand attacks that would typically send you flying.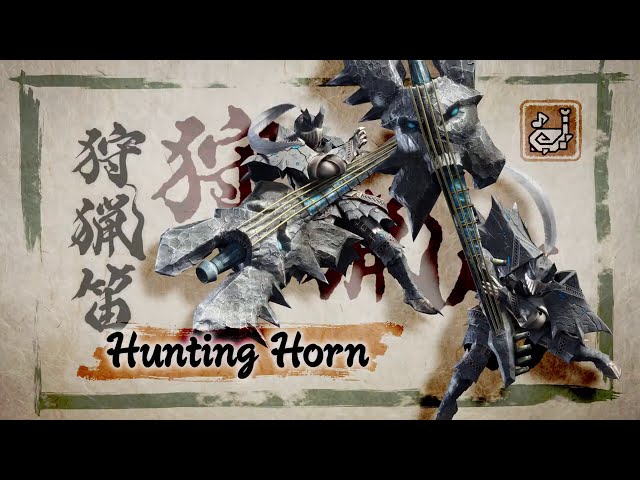 Hunting Horn
The Hunting Horn is a great support weapon that allows you to buff allies by performing tunes. The Slide Beat skill uses the Wirebug to launch you into a spinning attack, and also grants a status boost. Earthshaker drives a blade into the target like a stake, then explodes inside them.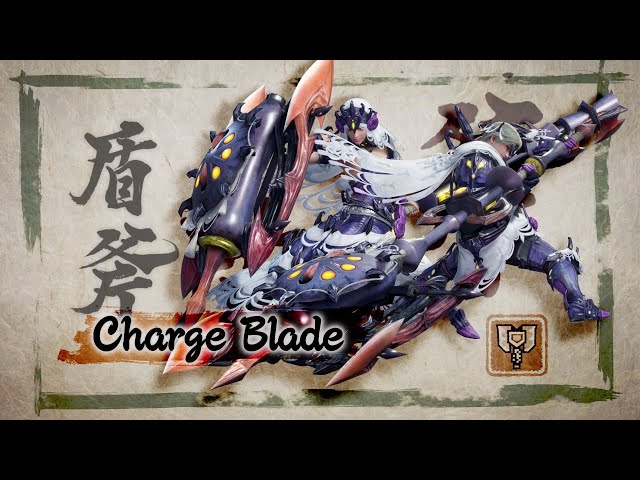 Charge Blade
The Charge Blade can be used as a sword and shield combo, or be combined to create a mighty axe. The Morphing Advance skill flings you forward and switches your blade to axe form. Counter Peak Performance readies your shield while stretching silk to the ground to keep you in place. If you're hit while your shield is readied your phials will fill up.