Today's Monster Hunter showcase delivered several exciting announcements, but among the biggest was the Monster Hunter Stories 2 release date. It's currently scheduled to launch globally for Nintendo Switch on July 9. This cute JRPG sees you raising a baby Rathalos amid growing concerns from your elders. You see, these creatures don't tend to make the best of pets, what with them being giant, man-eating dragons and all.
Alongside the release date reveal came a fresh trailer, which dives into the game's story and gorgeous setting. You can check it out below. Capcom also showed off three new Amiibo figures, including Ena, Razewing Ratha, and Tsukino, as well as a deluxe edition that offers a Kuan Coat outfit for Ena, Razewing Alpha and Razewing Beta armour sets, a Spiky Nergal hairdo, a sticker set, and Pukei-Pukei and Nergigante costumes for Navirou.
The original Monster Hunter Stories launched globally for Nintendo 3DS back in 2017, before hitting iOS and Android the following year.
You can still grab it today from over on the App Store and Google Play as a pricy premium title.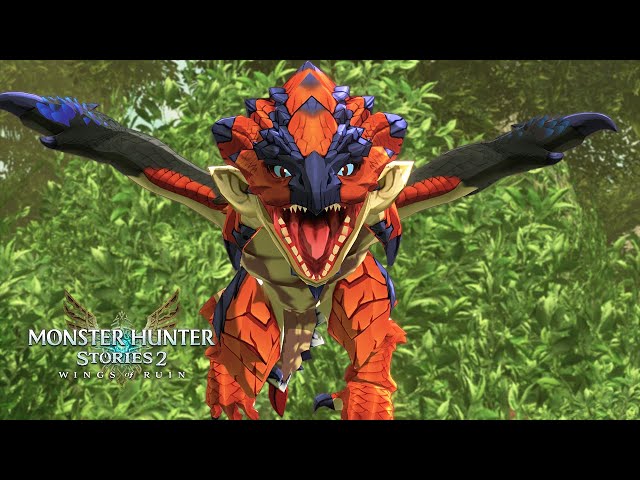 If July seems too far away for your liking, remember that the Monster Hunter Rise release date is just around the corner. We've put together a big ol' list of Monster Hunter Rise weapons in anticipation of the incoming actioner.