Indie developer Studio Supersoft has announced the Moonstone Island release window, and it's coming to Switch. As announced in the recent Nintendo Life Indie Spotlight, the game has gorgeous pixel art, and an intriguing genre mashup, with adventure and RPG elements as well as a deck-building system. It looks amazing, and you get to see it first-hand sometime next year.
With over 120 islands to explore, tameable spirits, and crafting, it looks to be a massive game. It tells the story of the player-character, who moves to an island in the sky to practice alchemy. Using your various abilities, you train as an alchemist in a land full of dark forces just waiting to start a fight. Sadly, we have to wait for a firm Moonstone Island release date before we know exactly when we get to experience it all.
Moonstone Island is also coming to PC and Mac, but I know where I, and I assume most of you, will play it. The Switch really is the place for indies, and it doesn't look like the flow is slowing anytime soon. Speaking of, we've got a guide to the best indie games on Switch to help you fill your time between now and next year.
Is there a Moonstone Island trailer?
There sure is, check it out below.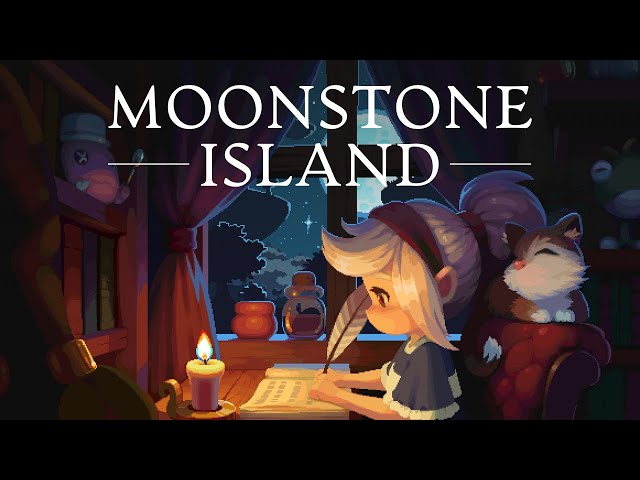 When is the Moonstone Island release date?
Moonstone Island is set to release for the Nintendo Switch, PC, and Mac in 2023. We don't have a firm release date yet, but we'll update this page as soon as we do.
If you're a Zelda fiend like me and don't fancy waiting for the Moonstone Island release date before your next fix, check out our guide to the best Zelda games for some more recommendations.