Netmarble's mobile MMORPG Ni No Kuni: Cross Worlds has proven popular, hitting $101.3 million (£73.5 million) in revenue within 11 days of its release on June 10. It was the second top-grossing game worldwide during that period, with only Tencent's Honor of Kings, which generated $102.3 million (£74.2 million), sitting above it.
Sensor Tower reports that Ni No Kuni: Cross Worlds is only available in five territories – Macau, Hong Kong, Taiwan, Japan, and South Korea. When you consider this, it makes that figure all the more impressive. Oh, and given that Honor of Kings generates more than 90% of its revenue in China, Netmarble's new RPG is, in fact, the top-earning mobile game throughout the rest of the world.
If that isn't impressive enough, Ni No Kuni: Cross Worlds has hit $100m (£72.5 million) in revenue faster than Pokémon Go did back in 2016. Niantic's augmented reality title took 12 days to reach the milestone – though it was only available in Australia, the US, and New Zealand to begin with – while the new RPG took 11. You may remember Genshin Impact's impressive launch last year. Well, it didn't break $100m (£72.5 million) in player spending for 13 days, putting Ni No Kuni: Cross Worlds ahead of one of the most popular open-world RPGs on mobile.
In terms of individual markets, Japan is the most lucrative at $45.6 million (£33 million), 45% of its total earnings. South Korea and Taiwan, meanwhile, rank at No.2 and No.3, at 35% and 15.7% respectively.
If you're yet to check out Ni No Kuni: Cross Worlds, you can watch the official trailer below.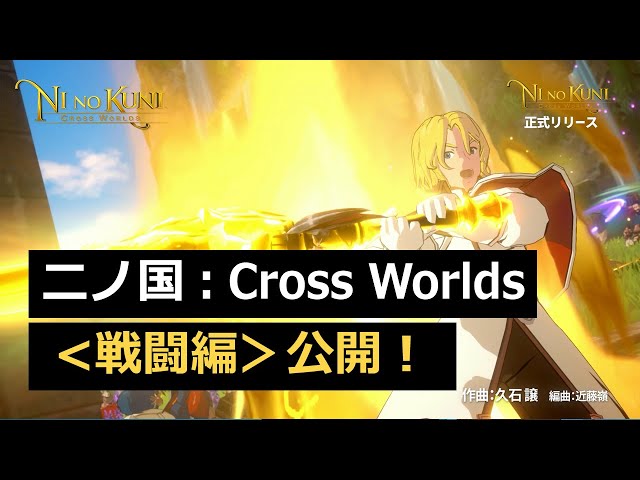 Since you're here, why not check out our list of the best mobile RPGs, especially if you are in the West, where Ni No Kuni: Cross Worlds isn't available yet. Alternatively, we also have guides on the best Android games, and the best iOS games, for a wider variety.