There's nothing in this world like the love of a dog. There's something special about the bond between humans and their fluffy best friends. And this is what makes Runaway's Old Friends Dog Game a lovely experience, with it launching worldwide today for iOS and Android devices.
This charming simulation title sees you create a home for old doggos, those gorgeous animals that deserve every bit of love you can give them. In Old Friends Dog Game, you rescue some pooches, look after them, ultimately growing their loyalty towards you, which unlocks new narrative chapters for you to embark on. This is your story, well, yours, and all the lovely doggos you can handle.
You can decorate your sanctuary as you see fit, creating the best home possible for your loveable friends – there's a range of furniture and toys at your disposal, bringing joy to the lives of these old dogs. But, of course, nothing gets a tail wagging like playtime, and some tasty treats – baking some sweet goodies also gives you a loyalty boost.
At your home, all dogs are welcome. You can rescue animals of all sizes, from doggos with little man syndrome to gentle giants that think they're lap dogs – there's a best friend for everyone. Of course, you can also dress them up and make them the Batman to your Robin – because dogs are the real heroes.
If all that wasn't enough, you can document your journey, snapping pics of all your furry friends, capturing all their happy moments.
Oh, wait, do you want to know what truly makes this game special? Each of the dogs you meet is based on a real-life resident of the Old Friends Senior Dog Sanctuary, a place where elderly pups get a new lease on life. Also, should you spend some money on this beautiful game, the proceeds go towards helping real-life elder doggos get the wonderful life they deserve.
Should you have a lot of love to give – and why wouldn't you? – check out the game trailer below, and let these furry companions into your hearts.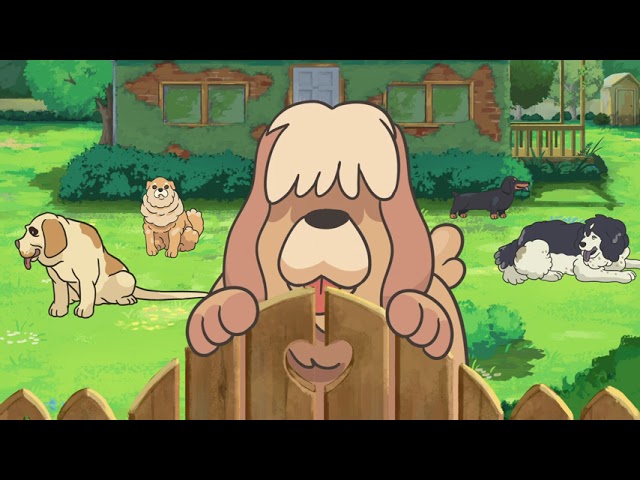 Since you're here, why not check out our choices for the best iOS games and the best Android games – you might find something to keep you busy in between visits to your furry friends.