Italic Pig has now officially confirmed a Nintendo Switch release for the adorable dino simulator Paleo Pines! The developer originally announced it for PC, but now cute, round, dinos are flocking to all major consoles, our beloved Switch included, this year.
If you're a fan of farming and life sims with a soft spot for dinosaurs, then this is definitely for you. Paleo Pines takes place in a world where humans and dinosaurs peacefully coexist – no Jurassic-sized disasters here – where you take over an old ranch and bring it back to tip-top conditions, filled with farm spots and prehistoric pets.
The island is home to townsfolk to help you settle in and excel in your new ranch life, along with many biomes brimming with brightly coloured dinos. Your first friend is a Parasaurolophus named Lucky who acts as a trusty steed and assistant as you work to be the best dino-farmer there is.
The best thing about Paleo Pines? There's confirmation that you can give the dinosaurs nose boops. Yes, NOSE BOOPS! Incredible. Not only that but befriending them by creating comfy housing and giving treats is integral. There's even a dino journal to keep track of everything.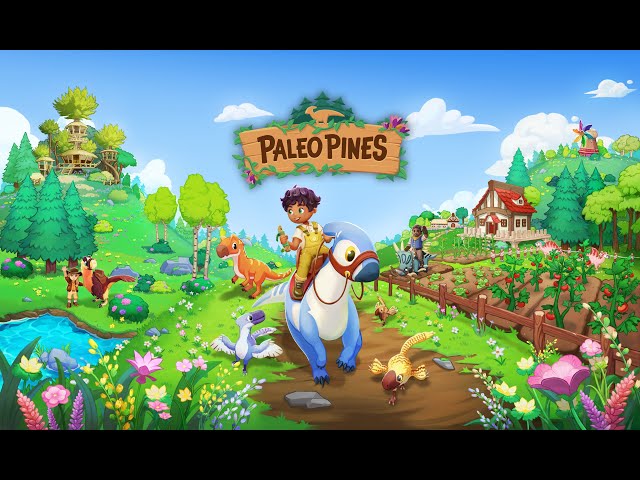 Modus Studios and Italic Pig are bringing Paleo Pines digitally and physically to the Switch, releasing around fall. It sounds like the perfect cosy game for the turn of the season, and we cannot wait to ranch some dinos and build the farm of our dreams.
While we await the arrival of Paleo Pines, we're playing some fantastic farm games, relaxing games, and wholesome wildlife games on Switch and mobile. Plus, there are some Honkai Star Rail codes to redeem in Hoyoverse's latest game!