If you're one of many trainers worldwide that actively go out in search of new and exciting Pokémon, Christmas may have come early for you as the mythical Pokémon Zarude is making its debut in Pokémon Go. As the development team explains in a new blog post, the creature's appearance is to celebrate the impending release of Pokémon the Movie: Secrets of the Jungle on Netflix.
To encounter Pokémon Go's Zarude, you need to complete the limited-time special research story. Upon finishing the quests, you can find the rogue monkey Pokémon, and it's safe to say that this grass and dark type hybrid will make a great addition to any squad. However, it's worth noting that you can only obtain this special research during the event, but upon grabbing it, you have all the time in the world to complete it.
Of course, it's not just Zarude that's coming to the game, as the much-loved Team Rocket duo, Jessie and James, are returning to Pokémon Go. If you took part in the events last year, you may well remember their Meowth balloon – keep an eye out for it between October 1 and October 15.
Meanwhile, certain Pokémon – that happen to be in the new movie – appear on the map more frequently, including Hoothoot, Combee, Drilbur, Cottonee, Dwebble, and more. Oh, and keep an extra eye out for Larvitar.
If you're unfamiliar with Zarude, watch the trailer below. Chances are you going to want in on the action. The Secrets of the Jungle event runs from October 1 to October 10.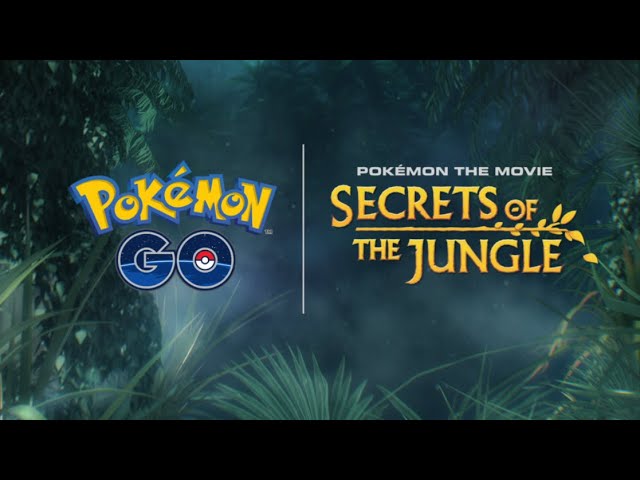 Since you're here, why not check out our list of the best games like Pokémon Go – just in case you need another excuse to go outside and exercise. Or, you could look at our picks for the best mobile RPGs if you'd rather go on an adventure in the comfort of your own home.