Com2uS Holdings is at it again, with its new mobile title, Poker Tower Defense. The name of the game probably gives away what you can expect from it – strategic battles that rely on you building a formidable deck of cards. It offers a different experience from what you usually find in the genre, so those that enjoy the thrill of battle may want to give this one a try.
Since the Poker Tower Defense release date is here, it's only right to dive into what features the game offers you. As with any tower defence game, it gives those with a competitive streak the chance to flex their muscles in versus mode. Or, if you're more of a team player, the duo mode is there for you. Conquer the world together with a friend.
If you enjoy punishment, perhaps the challenge mode is for you. This feature tasks you with fighting through a tower that has 50 floors. Man, that's a lot of stairs. We have no problem admitting to waving the white flag of surrender on this one.
As for the narrative, Poker Tower Defense is set in the fictional Diamond Kingdom, and it's up to you to defend what's yours, fending off enemy invasions by any means necessary. Of course, you need a solid deck to do this, and that's where the hero and soldier cards come into play. Each has a unique set of skills, so it's vital you look at these, less the cards be stacked against you.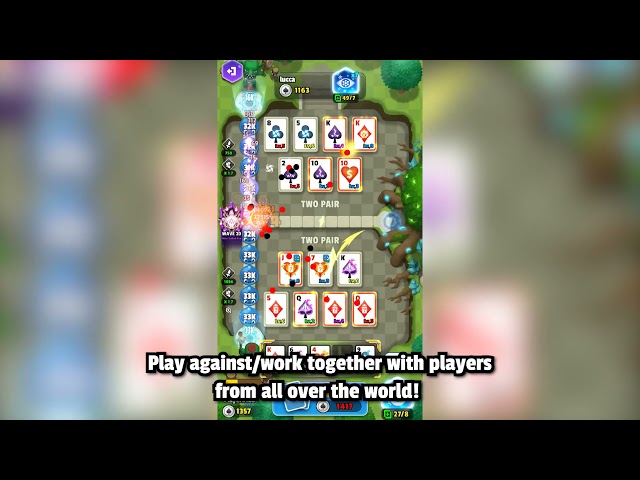 To give Poker Tower Defense a try, head over to Google Play or the App Store.
Should you be after something different to play, we suggest looking at our picks for the best mobile shooters. They offer warfare of a different kind. Just try not to shoot your friends, or do, all's fair in love and war and all that jazz.