A new month means more goodies from Jeff Bezos for your favourite titles with the Prime Gaming May bundles and free games. It's another generous offering from the retail giant, with 15 free titles and plenty of freebies for popular mobile games.
Amazon Luna users can enjoy a selection of streaming titles from May 1, including Lego DC Super-Villains, Resident Evil 2, Frog Island, and Overcooked! That's four full games for free, and fun ones too, with Lego DC Super-Villains and Overcooked perfect for some spring party game hijinks. You can go to the Amazon Luna site to find out more.
In terms of Prime Gaming May content drops, there are bundles available for Genshin Impact, Hearthstone, LoL, LoL: Wild Rift, Overwatch 2, Teamfight Tactics, and plenty more. Or, if you're big into sweet smashing, you can pick up a couple of Candy Crush and Candy Crush Soda Saga bundles from May 11. For the full line-up, head over to the Amazon Gaming site.
If you're a PC gamer, you can also pick up some free games for keeps with the Prime Gaming May offering. Star Wars: Rogue Squadron 3D is available from May 4, with Lila's Sky Ark, Planescape: Torment: Enhanced Edition, and others all arriving throughout the month.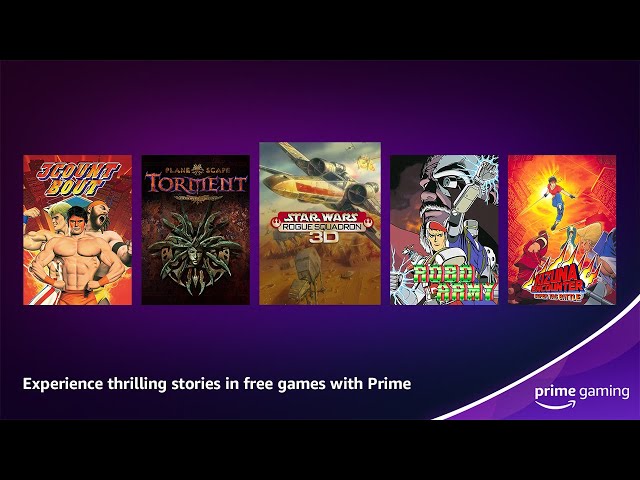 With that, you're up to date on the Prime Gaming May freebies. For more complimentary goodies, check out our Honkai Star Rail codes, or find out what characters to look out for with our Honkai Star Rail tier list.