If you're a fan of high-action high-speed hijinks, you're going to want to check out the PUBG Mobile Aston Martin crossover. This collaboration between developer Krafton and the luxury car manufacturer brings some hot new wheels to one of our favorite mobile battle royale games, including one with a convertible roof. Just watch out for snipers, eh?
The full line-up for the PUBG Mobile Aston Martin crossover includes the DBX707, Valkyrie, and DBS Volante models. Each has its own unique PUBG Mobile color scheme too, with the convertible Volante available in Black-Bronze Satin, Celestial Pink, and a currently secret third finish option. In terms of cars with regular roofs, for the DBX707 it's a choice between Quasar Blue or Neon Purple, while the Valkyrie is available in Luminous Diamond or Racing Green.
The PUBG Mobile Aston Martin event is live now, so you don't have to wait around to jump behind the wheel of something classy. For megafans of the brand and in-game cosmetic completionists, there's also a special Aston Martin parachuting landing in the game during the event, so be sure to pick that up.
As we mentioned earlier, the arrival of the Volante in PUBG Mobile is another first for the game with the debut of a convertible car. Its arrival marks the continuation of a solid twelve months for the popular mobile title, with other crossover events including collaborations with Dragon Ball Super, Dolby Atmos, and Lionel Messi, plus a new way to play in World of Wonder.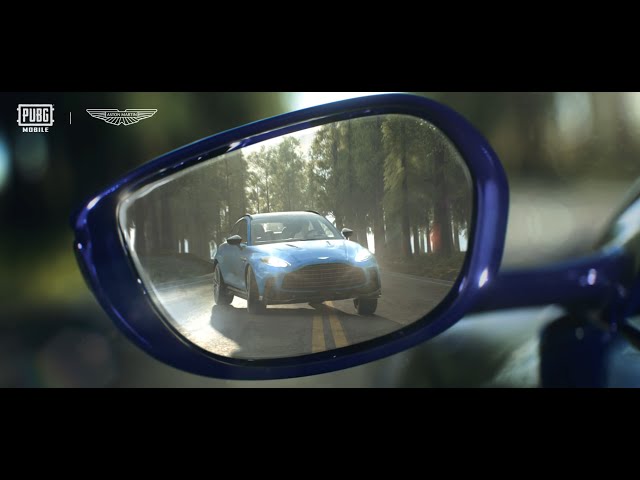 There you have it, all you need to know about the PUBG Mobile Aston Martin collaboration. For more firing engines, check out our picks for the best mobile racing games and car games.