PUBG Mobile's newest version is dropping this week in time for the summer and with it comes the PUBG Mobile Dragon Ball Super crossover. Despite the collection of brilliant Dragon Ball games out there, we love to see our favorite super saiyans getting some love in other franchises.
This isn't just a cosmetic change, either. Version 2.7 is overhauling PUBG Mobile's gameplay and adding two dedicated Dragon Ball Super modes – Dragon Ball Super Themed Mode and Battle Royale: Dragon Ball Super. The first mode merges classic PUBG Mobile battle royale gameplay with iconic Dragon Ball Super elements, specifically the titular dragon balls. Claim powerful buffs by collecting the seven balls and making a wish at the Shenron Summoning Altar, just like in the anime.
You can explore classic locations like Kami House and Karin Tower in redecorated parts of the PUBG Mobile maps and unlock a three-seated Air Car vehicle to traverse the map in style. As well as health and energy, in the Dragon Ball Super Themed Mode you'll have to manage your Ki levels. Use your Ki to blast opponents with a Kamehameha beam or levitate away from threats – just make sure to replenish your Ki with senzu beans.
Battle Royale: Dragon Ball Super overhauls the entirety of the PUBG Mobile experience, tossing traditional weapons and characters aside to let you take on the roles of five fan-favorite Dragon Ball characters. Choose from Son Goku, Vegeta, Frieza, Piccolo, and Ultimate Gohan and master their unique skillsets to take on your opponents. Teleport points and updraft mechanics allow you to traverse the map in all-new ways and test out these new skills.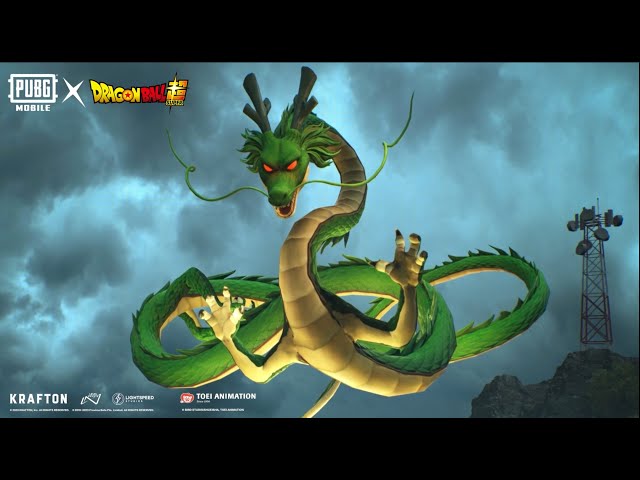 When is the PUBG Mobile Dragon Ball Super crossover period?
The two Dragon Ball Super-themed game modes are available in PUBG Mobile as part of Version 2.7 and they run from July until September. Dragon Ball Super Themed Mode starts on July 13 and ends on September 4, whereas Battle Royale: Dragon Ball Super begins two days later and ends on the same date. That's plenty of time to spend with such awesome super saiyan pals!
As well as all of the gameplay additions, there are a bunch of Dragon Ball Super costumes coming to the game at the same time. So far Tencent has announced costumes based on Son Goku, Freisa, Vegeta, Pilaf, and Karin, but more are coming on August 11, 2023.
That's everything you need to know about the PUBG Mobile Dragon Ball Super crossover. PUBG Mobile is one of the best battle royale games out there, so let us help you get stuck in with our PUBG Mobile download and PUBG Mobile update guides.