One of the world's most popular fighting sports brands is crossing over with one of its most popular mobile titles with the news of the Raid: Shadow Legends UFC partnership. Just last week, Ronda Rousey found her way into Raid: Shadow Legends, and now it seems that it's only more likely that legends like Khabib, McGregor, and more will show up in-game.
The two-month partnership officially kicks off as part of this weekend's UFC 282 event, providing a distraction to the much anticipated Blachowicz and Ankalaev light heavyweight title bout. There's no official word as to whether either of the headline fighters will be making an appearance in-game around the time of the fight, but we're sure that this fresh partnership has something up its sleeve to surprise fans of both brands.
The team at Plarium, creator of Raid: Shadow Legends, seem pleased with their joint effort, with the CMO Sergey Dymshits commenting, "UFC is a premier partner in sports entertainment and the perfect fit to connect to our RAID fanbase and new global audiences in a meaningful way. We look forward to the marketing synergies planned over the next 2 months."
The Raid: Shadow Legends UFC partnership and addition of Ronda Rousey as a legendary champion is just the latest in a long line of sporting stars making the leap into popular mobile titles. Neymar Jr's Mech Arena debut and Lionel Messi's PUBG crossover both used the World Cup as a way to promote their titles, and it seems UFC has learned from their successes.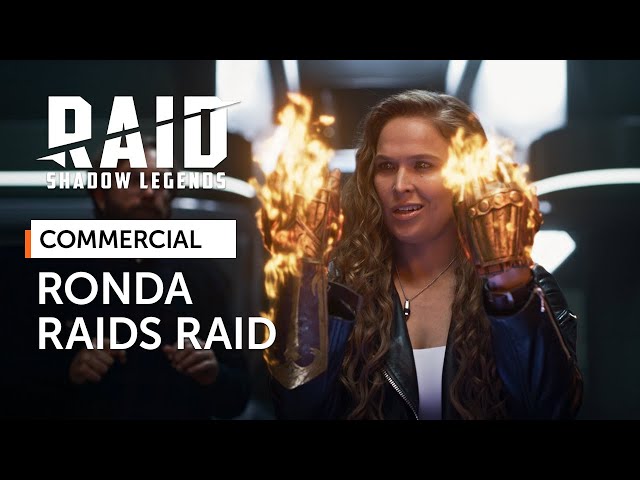 There you have it, all you need to know about the Raid: Shadow Legends UFC partnership, but you should pick up some Raid promo codes while you're here. For more fighting sports, lace up your gloves and check out our picks for the best boxing games.