Good news for those looking to purchase a new Apple device in anticipation of Apple Arcade's growing selection of 100+ games. For a "limited time", eligible customers who purchase an iPhone, iPad, iPod touch, Apple TV, or Mac will receive three months of Apple Arcade for free. There's also some good news for Reigns fans.
The new offer kicks off from October 22. From then onwards, according to Apple, the promotion is "good for three months after the first activation of the eligible device." Apple recently announced the iPhone 12, iPhone 12 Mini, and iPhone 12 Pro at yesterday's Apple Event, so we imagine the new devices are included in the offer. The new iPhone 12 Mini, is just over 5″, making it one of the smallest and lightest 5G devices on the market to enjoy mobile gaming on.
This isn't the only good news for those looking to get on board with Apple arcade, however. Devolver Digital recently announced that Reigns: Beyond, the latest in the series of narrative-driven card games, is an Apple Arcade exclusive.
Reigns: Beyond sees players travelling the cosmos as an "intergalactic indie rock band", hopping from planet to planet, playing gigs, and seeking out fame and fortune. You'll be able to recruit aliens to your band while you travel, all while managing your ship's resources and keeping your crew happy. "One wrong decision may leave you dead in space," says Devolver.
Check out the animated trailer below: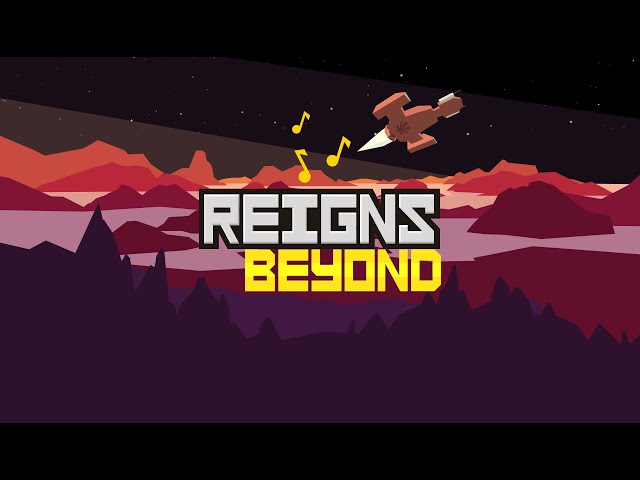 Features include:
Unlock the legendary Galactic Guitars and rock out in front of your adoring fans
Fight pirates, overzealous tax collectors and more in swiping dogfights
Hang out on your ship for band practice and offer directions to lost space travelers
Meet 60+ curious characters, including your manager, Lord Shark, Strombo the scholarly mollusk, Gron the space bear… and of course your crew and your ship's know-it-all A.I
1,400+ decision cards, infinite possibilities
Original soundtrack by Sam Webster (GRINDSTONE)
Reigns: Game of Thrones made it into our list of the best mobile card games, so we're understandably excited for the next entry in the series.