The iPhone 12 rumour mill has finally ground to a halt, as Apple has finally announced the hotly-anticipated new model. Unsurprising to no one, 5G is the big ticket feature this time around. Also making a return is the angular, block-y style of the iPhone 5, albeit with the lovely curved edges made popular with the iPhone 6.
The result is arguably the most attractive iPhone yet. It's also a slightly smaller device than last year's iPhone 11, thanks to slightly smaller bezels. It's still not quite as bezel-less as the latest Samsung devices though, and that massive camera and speaker placement at the top is still present. There's always next year though, right?
Other new features include a stronger screen, which Apple refers to as a "ceramic shield", that's more resistant to scratches and breaking, and the Super Retina XDR display first seen in the iPhone 11 Pro back in 2019 makes an appearance in the base models this year. Apple is still banging on about the 5G support as we write this.
Apple also unveiled the new A14 Bionic chip, which, as is no surprise, is the fastest mobile processor yet. Apple riffed off a bunch of tech-speak about why it was so fast, but we didn't really understand much of it. All you really need to know is that it's around 50% faster than the nearest competitors, and supports 50% better graphics performance.
Also announced is the iPhone 12 Mini, which, as the name suggests, shrinks the iPhone down into a just over 5″ format, down from the 6″ iPhone 12. Aside from that, it's an identical phone to the base model.
And, finally, in a move that surprises absolutely no one, Apple has announced the iPhone 12 Pro, and iPhone 12 Pro Max. Much like last year's models, these focus primarily on providing a powerful series of cameras. The Pro model also includes a new telephoto lens, which is a bit of a beast.
You can watch the livestream below: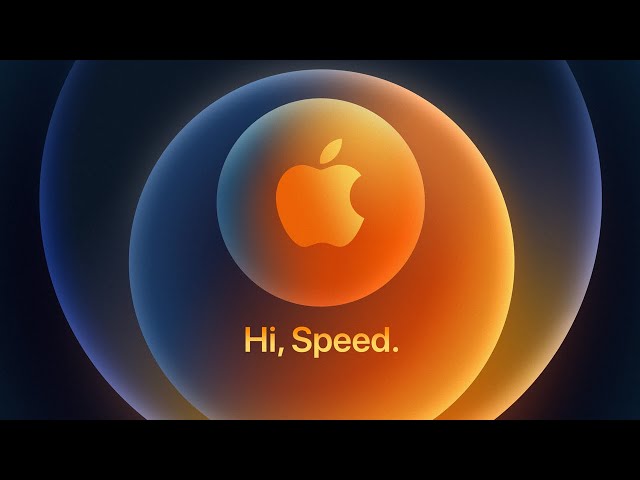 If you're as interested in iOS games as we are, be sure to see our list of all the Apple Arcade games that are currently available. We also reviewed Apple Arcade's newest addition, The Survivalists.
Though, if you're a little more service agnostic, we also have a list of the best iOS games for you to peruse. We hope you enjoy the event!