Sega is bringing Samba de Amigo: Party-To-Go to Apple Arcade alongside the launch of Samba de Amigo: Party Central on Nintendo Switch at the end of this month. The game serves as a sequel to the classic Samba de Amigo and, like many Apple Arcade games, includes exclusive content specially made for mobile.
Samba de Amigo: Party-To-Go features three mobile-only tracks to shake your maracas to: Lady Gaga's 'The Edge of Glory', PSY's 'Daddy', and 'The Walker' by Fitz and the Tantrums. The series' first story mode is also exclusive to Apple Arcade, giving hardcore fans a reason to grab both Party Central and Party-To-Go.
Ian Curran, president and chief operating officer of SEGA of America said, "Apple Arcade has been a great home to many of our hit franchises, including Sonic, Football Manager, and now Samba de Amigo. It's given us an opportunity to focus on creating the best games for a whole new audience of mobile players, and we're looking forward to seeing fans of the series and newcomers enjoy this modern take on one of our classic games."
When is the Samba de Amigo: Party-To-Go release date?
Samba de Amigo: Party-To-Go launches exclusively on Apple Arcade on August 29, 2023. Not long now until you can join Amigo on his quest to reclaim music!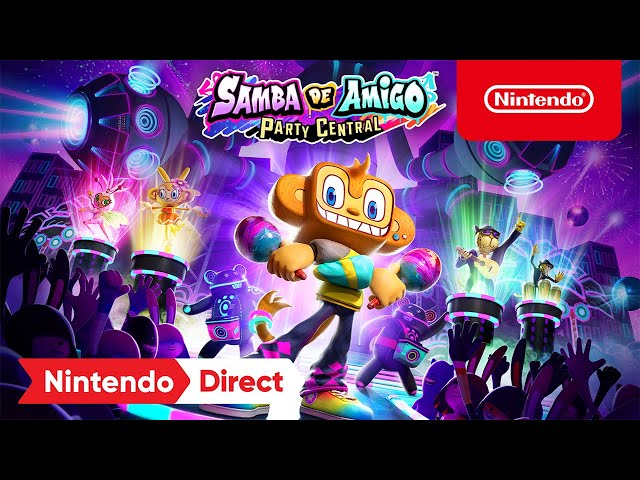 That's everything we've got on Samba de Amigo: Party-To-Go coming to Apple Arcade. If you've got that dancing fever, check out our guide to the best rhythm games on mobile. Or if you're looking for more Apple Arcade recommendations, head over to our Hello Kitty Island Adventure review.