Though developer D-Pad Studios is best known for their gorgeous pixelated platformer Owlboy, the team is keen to celebrate the ten-year anniversary of their very first title, bringing the title to modern consoles this year. Savant-Ascent Anniversary Edition is a thrilling shoot-em-up platformer with plenty of new bells and whistles that returning fans will love.
The Savant-Ascent Anniversary Edition release date is currently vaguely set for this summer, with the title heading to Switch, mobile, and other modern consoles. Players control the Alchemist, attempting to ascend to the top of his tower after a mysterious force throws him out. Use magical spells and abilities to rise up the floors, with an arsenal of platforming moves such as dashing and jumping.
For fans of the original, this remaster features new content, stages, bosses, powerups, and even an original soundtrack from Norwegian musician Savant. The title also features a crisp and detailed pixel art visual style, showing the developers have always had an eye for a beautiful pixelated game. It might be a departure for fans of Owlboy, but going on D-Pad Studios' pedigree alone, shoot-em-up fans should be in for a real treat here.
When is the Savant-Ascent Anniversary Edition release date?
Developer D-Pad Studio is releasing Savant-Ascent Anniversary Edition in the summer of 2023, as the title heads to Nintendo Switch, mobile, and other modern platforms.
Is there a Savant-Ascent Anniversary Edition trailer?
Yes, you can watch the reveal trailer for Savant-Ascent Anniversary Edition below.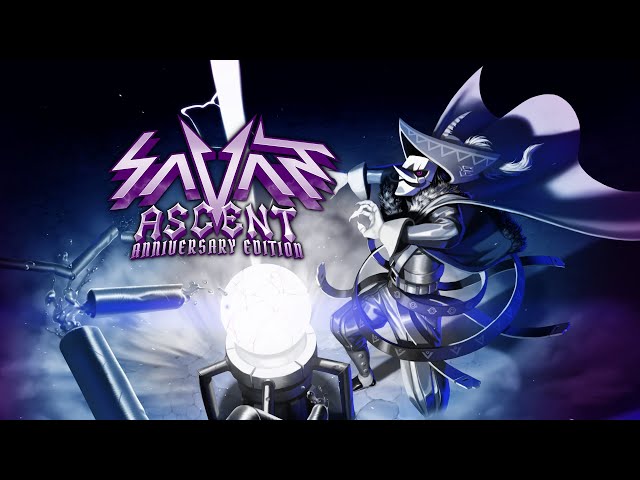 That's all we have for now, folks, but check back for more concrete information as and when it becomes available. If this announcement has you in the mood for some gaming, be sure to check out our great guides, including articles on the best horror games and the best ghost games.