'Tis always the season to be spooky here at Pocket Tactics, whether you're looking for a fun fright during the summer holidays or a couple of creeps at Christmas. As such, we've pulled together this list of the best horror games on mobile and Switch, stuffed with spine-tingling scares, ghastly ghouls, and hair-raising haunts to keep you up all night. We've also included a list of the best free horror games on mobile, so you can still shout 'boo!' while on a budget.
Our extensive coverage of horror-fuelled content doesn't end here, though, as you're soon to find out. For more frights, be sure to check out our Poppy Playtime characters, FNAF characters, Dead by Daylight killers, and Dead by Daylight characters guides.
So grab the nearest pillow and turn off the lights, as we dive into the best horror games on Switch and mobile, along with a selection of the best free horror games on mobile.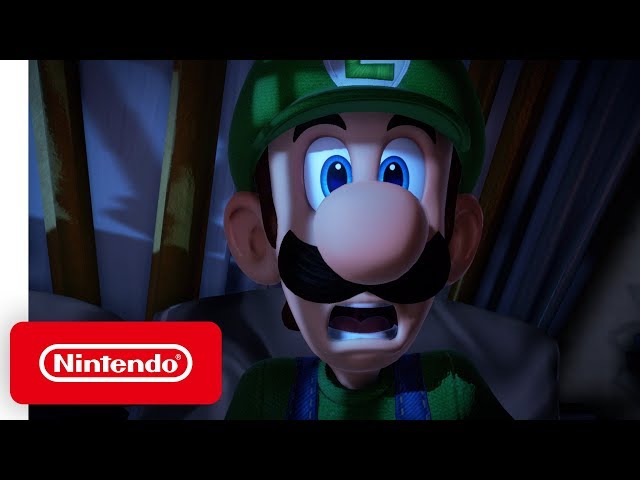 Luigi's Mansion 3
Take Luigi on a (not so) relaxing getaway to Last Resort, and embark on a ghostly, gooey quest to save Mario from the clutches of a haunted hotel. With heaps of creepy capers and madcap fun, this is an accessible spookfest that can be played by the whole family in local or online co-op.
Five Nights At Freddy's
Okay, so this isn't just one game, but how could we make a list of the best mobile horror games without including one of the most iconic franchises in recent history? You know this one by now. You're a security guard (or, in one game, a child), and your goal is to survive the night and avoid getting chomped by a bunch of creepy, possessed animatronics. What's not to love? And, to get you off on the right grizzly paw, we've got a full FNAF download guide, so you never need to miss a fright.
If you want to dive further into the mysteries of Freddy Fazbear and pals, check out our FNAF characters and Five Nights at Freddy's jumpscares guides. We've also got a list of all the best FNAF plushies, in case you need a creepy-cute pal to cuddle up to on a dark night. And, if you want to simply sit back and enjoy the spooks, keep an eye on our FNAF movie guide.
Resident Evil
What would a horror games list be without the OG Resident Evil series amongst its ranks? Plus, my PT pals Kayleigh and Nathan would likely offer me up to Lady D if I didn't include them. Yes, all of them. The Resident Evil series is bursting with classics, with many available for you to peruse on the go or from the comfort of your bed, thanks to our trusty hybrid console.
There are far too many beauties to dive into in detail here, so for now, I'll leave you with our guide to the best Resident Evil games on Switch, and our list of the Resident Evil characters (including icons such as Resident Evil's Leon, Resident Evil's Jill, and Resident Evil's Chris), so you can acquaint yourself with these stunning survival gems.
Dead by Daylight
Dead by Daylight is an unforgettable, asymmetrical multiplayer game that gives you two options – be the victim, or take on the role of a sadistic killer. As a killer, you can choose from a wide range of iconic figures and flex their full range of sadistic skills in order to hunt down your prey. As a survivor, your key goal is in the name – you gotta survive. How you do that is entirely up to you. Will you help your teammates, or will you save yourself by throwing them under the chainsaw? No matter what, it's sure to be bloody good fun.
If you are planning on diving into that slasher action, be sure to nab some of our Dead by Daylight codes, and keep an eye on our Dead by Daylight movie guide for info on the upcoming blockbuster hit.
Paranormasight
Paranormasight is a spine-tingling visual novel that pulls you into an intricately woven web of tales surrounding a group of characters who find themselves in the grip of deadly curses. Uncover the Seven Mysteries of Honjo and dive deeper into the horrors of the world around you as you explore the dreams, fears, and motivations of these compelling characters, all set against a beautifully crafted backdrop of late 20th-century Japan.
In our Paranormasight review, we call this one a 'masterpiece' and the 'gold standard of supernaturally suspenseful visual novels', and, on a personal note, I even slapped my first ever 10/10 on this bad boy. For its surprisingly low price, you get a whole lot of lore, horror, and attention to detail, and, in my opinion, it's worth every penny.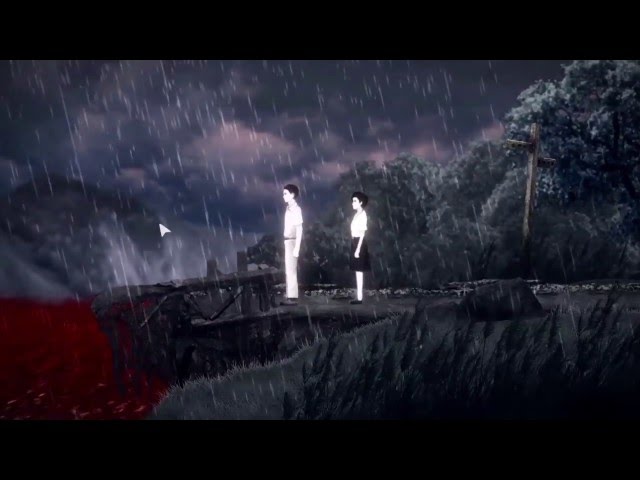 Detention
Detention is a beautifully haunting game with roots deep in Taiwanese-Chinese folklore and myth, along with the oppressive horror of the White Terror and martial law. As you traverse the 1960s high school, rendered in gorgeous yet macabre 2D, you find yourself immersed in a world of hostile supernatural events, as well as a deep fear of the monsters within us all. It touches on some heavy subjects and may cut close to the bone for some, but if you think you can handle it, it is a truly artful little gem.
Madison
A chilling psychological horror with a suffocating atmosphere, disorientating puzzles, an intriguing narrative, and an overbearing sense of dread, Madison is an absolutely frightful delight. Slowly creeping around an eerie building armed with nothing but a polaroid camera, you must piece together a horrific tale of murder, demons, and possession, and work out how it all ties back to you. We loved this one's palpable sense of tension, painful pacing, and the morbid mysteries beneath. Find out more in our Madison review.
Poppy Playtime
A horror survival series bursting with puzzles, possessed toys, and freaky fun, Poppy Playtime has gained a massive following. Taking the role of a former Funtime Co. employee, you return to the now-abandoned factory where you used to work. Once inside, you face a multitude of monsters, painstaking puzzles, and morbid mysteries. Can you uncover the truth behind Funtime Co. and the haunting horrors that lie within?
If you're hoping to escape the clutches of Poppy Playtime's Huggy Wuggy and Poppy Playtime's Mommy Long Legs, be sure to check out our Poppy Playtime chapter 1 and Poppy Playtime chapter 2 walkthroughs, with detailed instructions on how to make it through. We also have guides on Poppy Playtime Kissy Missy, Poppy Playtime Poppy, and more, just in case you're in need of a friend.
Spirit Hunter: NG
Okay, I know we've already got Paranormasight on this list, but I can't resist adding just one more Japanese visual novel. Spirit Hunter: NG dives into the twisted world of urban legends, dragging you along on a horrifying game of life and death as you attempt to save yourself and those most important to you.
Spirit Hunter: NG is a companion story to Spirit Hunter: Deathmark, but I have yet to play its predecessor, and you don't need to in order to understand this one. The artwork is gruesomely gorgeous, the survival escape sequences are heart-racing, and the narrative is top-notch. Unfortunately, like Paranormasight, it does lack voice acting, which feels quite a loss at its high price – but it does have an interesting in-game option to switch off or bump up the intensity of jump scares, which is great for some quick thrills. I highly recommend diving into this one if you enjoy some terrifically terrifying ghost stories.
Free horror games on mobile
Okay, so you want some free spooks? Unfortunately, we're not lucky enough to come across any free Switch horror games just yet, but there are plenty of free fun frights on mobile to keep you up at night. So here are our top picks for the best free horror games on mobile.
Dead By Daylight: Mobile
I know, I know, Dead by Daylight is already on this list! But here's the thing – while you have to pay for Dead by Daylight on Switch, the base version of Dead by Daylight: Mobile is completely free, and still full of all the asymmetrical horror you're hankering after. And, if you do want to cross the killer's palm with silver, there are also many bundles available for the game, offering a wider variety of playable characters so you can take the form of a bunch of different famous horror killers and survivors. This is all optional though, and there's still plenty of slaughter and survival for you to enjoy at no extra cost.
Still not sure? Well, go and check out our Dead by Daylight Mobile review, then head on over to our Dead by Daylight Mobile guide for all the tips and tricks you could ever need.
Eyes
There's something about huge mansions and horror. They're practically synonymous at this point, so it's hardly surprising that so many horror games are set in those creepy buildings – thanks, Resident Evil.
As you might guess, Eyes (also known as Eyes: Scary Thriller) is set in a mansion, one that's big enough to get lost in, which poses quite the problem when there are all sorts of nasty beings that want you dead. Or, if you'd rather defend yourself against the paranormal in an abandoned hospital or school, not to worry, as this game features levels set in those locations too. The aim of the game is simple – explore these decrepit places in search of riches. We hope it's worth it, and that you get to keep your life after all is said and done.
The Ghost – Survival Horror
Have you ever watched Grave Encounters? Well, we're pretty sure game developer Gameplier has, as free mobile horror game The Ghost – Survival Horror certainly captures similar vibes. Another asymmetrical survival experience, you play with up to five other spook-lovers, as you find yourself romping around a creepy old hospital or a haunted high school. As a survivor, your only mission is to escape the place. As the ghost, your only mission is to stop the survivors.
Dead Trigger 2
So, maybe you've had enough of haunted hospitals, sadistic slashers, and ghastly ghosts. Maybe you just wanna splatter some Z's for free. Well, Dead Trigger 2 has got your back. Get ready for a rotten yet riling time, as you dive into a mobile FPS where it's up to you to rise up and fight for your survival in the midst of a zombie apocalypse.
Build up your personal hideout, unlock multiple weapons and regions, and explore a wide variety of different scenarios and intensive storytelling campaigns. Or, just go to the Winchester, have a nice cold pint, and wait for all of this to blow over – the choice is yours.
CASE: Animatronics
Grab yourself a free taste of FNAF with this equally exhilarating experience full of awful animatronics. In a similar manner to Five Nights at Freddy's, you must save yourself from some angry animatronics. Except, in this game, you actually get to move.
You must navigate your way around the eerie environments, all while the animatronics hunt you down. As the game progresses, you need to hide – the pesky robots can't see you if you're under a table or in the closet. However, when you finally get the nerve to come out of hiding in order to solve those puzzles, keep an eye open for any unwanted visitors.
And there we have it – our top picks for the best horror games on Switch and mobile, and a couple of frightful freebies chucked in for good measure. Of course, if I put every horror game I wanted in this list, we'd be here until next Halloween, so I'll leave it there for now. In the meantime, if you fancy bricking yourself elsewhere, check out our list of the best Roblox horror games, featuring scares in the form of Rainbow Friends, Roblox Doors, and more.