Fancy some spooks? This list of the best horror games on mobile, Switch, and beyond is stuffed with spine-tingling scares, ghastly ghouls, and hair-raising haunts to keep you up all night. With more chill options like Luigi's Mansion 3 and Poppy playtime, to the fantastic frights of Resident Evil, The Mortuary Assistant, and more, we've got something for everyone.
Our extensive coverage of horror-fueled content doesn't end here, though, as you're soon to find out. For more frights, be sure to check out our Poppy Playtime characters, FNAF characters, Dead by Daylight killers, and Dead by Daylight characters guides.
So grab the nearest pillow and turn off the lights, as we dive into the best horror games.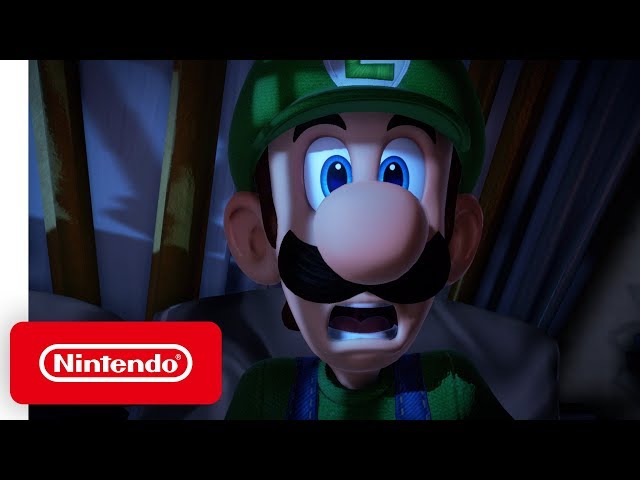 Luigi's Mansion 3
As an appetizer to the true terrors further down the list, we had to include this modern classic. Take Luigi on a (not so) relaxing getaway to Last Resort, and embark on a ghostly, gooey quest to save Mario from the clutches of a haunted hotel. Basically, think Ghostbusters crossed with Scooby Doo but it's the cast of Mario, and you're pretty much there.
The combat is fun, the puzzles are simple, and the vibes are on point. We particularly love the fact that you can team up in co-op, with one player taking control of Luigi, and the other playing as an ooey-gooey slime Luigi. With heaps of creepy capers and madcap fun, this is an accessible spookfest for the whole family – no matter how much of a scaredy cat you are.
Five Nights At Freddy's
Nintendo Switch / Android / iOS
Okay, so this isn't just one game, but how could we make a list of the best mobile horror games without including the FNAF games, one of the most iconic franchises in recent history? You know this one by now. You're a security guard (or, in one game, a child), and your goal is to survive the night and avoid getting chomped by a bunch of creepy, possessed animatronics. What's not to love? And, to get you off on the right grizzly paw, we've got a full FNAF download guide, so you never need to miss a fright.
Still wondering whether this series is for you? Then you should check out our FNAF Security Breach review. Or, if you want to dive further into the mysteries of Freddy Fazbear and pals, check out our FNAF characters and Five Nights at Freddy's jumpscares guides. We've also got a list of all the best FNAF plushies, in case you need a creepy-cute pal to cuddle up to on a dark night.
Resident Evil
What would a horror games list be without the OG Resident Evil series amongst its ranks? Yes, all of them. The Resident Evil series is bursting with classics, with many available for you to peruse on the go or from the comfort of your bed, thanks to our trusty hybrid console.
There are far too many beauties to dive into in detail here, so for now, I'll leave you with our guide to the best Resident Evil games on Switch, and our list of the Resident Evil characters (including icons such as Resident Evil's Leon, Resident Evil's Jill, and Resident Evil's Chris), so you can acquaint yourself with these stunning survival gems. We're also counting down the days until we get to see the Resident Evil 4 remake, 7, and 8 come to the iPhone.
The Mortuary Assistant
The Mortuary Assistant is a wonderfully weird mix of adventure, simulation, and horror game, in which you play as – you guessed it – a mortuary assistant. You need a strong stomach for this one, because not only will you be walking through the entire process of inspecting and embalming a corpse, but you'll also be dealing with demons, too.
That's right, this isn't just any mortuary – it appears to be a hotspot for the demonic, and it's up to you to work out which corpse is possessed and what the demon's name is before the night is through, unless you fancy joining them in the underworld. Along the way you have to deal with a lot of unsettling apparitions, nail-jangling jumpscares, and hints of the traumatic past our protagonist has been through, all while getting the job done. Talk about a professional, this gal deserves employee of the month.
The game is, in some ways, quite short. However, you can continue to do shifts after the first night, and, due to the randomized nature of the 'haunt events', it's rare that two nights will be alike. There are also a variety of endings for you to explore if you fancy piecing together all the different elements of the game's twisted world.
World of Horror
And now for something a bit different. This striking horror game inspired by the works of Junji Ito and HP Lovecraft revolves around a roguelite gameplay loop, in which you must solve mysteries, fight otherworldly monsters, and survive the wrath of the old gods.
Each playthrough is pretty short, but, similar to The Mortuary Assistant, due to its RNG-heavy systems, no two runs are entirely alike, and there are heaps of secrets to uncover and new features to unlock. There's also plenty of customization options to keep things fresh, both through the gameplay modes and the color palettes for the game.
Overall, gameplay is a mixture of text-based adventure, survival horror, and classic RPG, with a splash of visual novel thrown in for good measure. The storytelling is sublime, the vibes are on point, and it truly reads as a love letter to Ito's iconic stories. If you want to hear more before you make a purchase, be sure to check out our World of Horror review.
Dead by Daylight
Nintendo Switch / Android / iOS
Dead by Daylight is a genre-defining asymmetrical horror game that gives you two options – be the victim, or take on the role of a sadistic killer. As a killer, you can choose from a wide range of iconic and frightful figures, then flex their full range of sadistic skills in order to hunt down your prey.
As a survivor, your key goal is in the name – you gotta survive. How you do that is entirely up to you. Will you help your teammates, or will you save yourself by throwing them under the chainsaw? No matter what, it's sure to be bloody good fun.
If you're planning on diving into that slasher action, be sure to nab some of our Dead by Daylight codes, and keep an eye on our Dead by Daylight movie guide for info on the upcoming blockbuster hit.
Vlad Circus: Descend into Madness
Vlad Circus: Descend into Madness is a striking survival horror game painted in beautifully simplistic pixel graphics. Set in 1920s America, it follows the story of troubled man and former circus clown Oliver Mills as he reunites with the rest of the Vlad Circus crew eight years after the tragic fire that tore them apart.
What follows is a unique and twisted experience full of mysteries and secrets to uncover, heaps of perplexing puzzles to solve, horrific hallucinations for you to battle, and a truly tragic tale sure to shake you to your core. It's simple but deeply atmospheric, and its spine-tingling spooks are sure to stay with you for a long time.
Still need more convincing before you buy a ticket? Then be sure to check out our Vlad Circus: Descend into Madness review – we certainly think it's worth the entry fee.
Paranormasight
Paranormasight is a spine-tingling visual novel that pulls you into an intricately woven web of tales surrounding a group of characters who find themselves in the grip of deadly curses. Uncover the Seven Mysteries of Honjo and dive deeper into the horrors of the world around you as you explore the dreams, fears, and motivations of these compelling characters, all set against a beautifully crafted backdrop of late 20th-century Japan.
In our Paranormasight review, we call this one a 'masterpiece' and the 'gold standard of supernaturally suspenseful visual novels', and, on a personal note, I even slapped my first ever 10/10 on this bad boy. For its surprisingly low price, you get a whole lot of lore, horror, and attention to detail, and, in my opinion, it's worth every penny.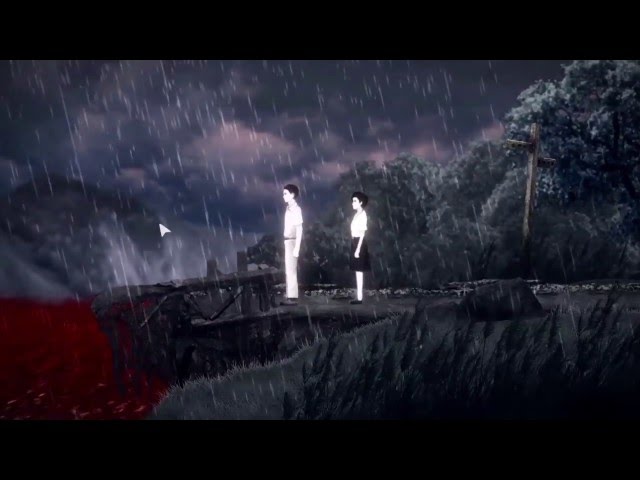 Detention
Nintendo Switch / Android / iOS
Detention is a beautifully haunting game with roots deep in Taiwanese-Chinese folklore and myth, along with the oppressive horror of the White Terror and martial law. As you traverse the 1960s high school, rendered in gorgeous yet macabre 2D, you find yourself immersed in a world of hostile supernatural events, as well as a deep fear of the monsters within us all. It touches on some heavy subjects and may cut close to the bone for some, but if you think you can handle it, it is a truly artful little gem.
Madison
A chilling psychological horror with a suffocating atmosphere, disorientating puzzles, an intriguing narrative, and an overbearing sense of dread, Madison is an absolutely frightful delight. Slowly creeping around an eerie building armed with nothing but a Polaroid camera, you must piece together a horrific tale of murder, demons, and possession, and work out how it all ties back to you.
The tense atmosphere punctuated by some surprisingly effective jumpscares are the real We love this one's palpable sense of tension, painful pacing, and the morbid mysteries beneath. Find out more in our Madison review.
Poppy Playtime
A horror survival series bursting with puzzles, possessed toys, and freaky fun, Poppy Playtime has gained a massive following. Taking the role of a former Funtime Co. employee, you return to the now-abandoned factory where you used to work. Once inside, you face a multitude of monsters, painstaking puzzles, and morbid mysteries. Can you uncover the truth behind Funtime Co. and the haunting horrors that lie within?
Still wondering whether these are the spooks for you? Then you should check out our mobile Poppy Playtime Chapter 1 review and Poppy Playtime Chapter 2 review.
If you're hoping to escape the clutches of Poppy Playtime's Huggy Wuggy and Poppy Playtime's Mommy Long Legs, be sure to check out our Poppy Playtime chapter 1 and Poppy Playtime chapter 2 walkthroughs, with detailed instructions on how to make it through. We also have guides on Poppy Playtime Kissy Missy, Poppy Playtime Poppy, and more, just in case you're in need of a friend.
Spirit Hunter: Death Mark
While its gameplay is a simple combination of visual novel and point and click, Spirit Hunter: Death Mark has a cult following – due in no small part to its gripping story and spine-tingling artwork. You play as a man with no memories – not even his name – who finds an unusual bitemark-like scar on his arm. Arriving in a mansion with other people who sport the same scar, the group discovers that they're all cursed by spirits, and, as long as they have the mark on their body, their days are numbered.
You then embark on a nerve-jangling journey, facing off against spirits and essentially exorcising them to save yourself and the other mark bearers. Each ghost has a dark and tragic past, which you must unwind and resolve if you hope to see another day. Like Paranormasight, Spirit Hunter: Death Mark does lack voice acting, but the spooky sounds and music do a lot of heavy lifting. Just be wary that it does handle some very dark themes that may not be suitable for all audiences.
Spirit Hunter: NG
Okay, I know we've already got the first one on this list, but I just can't resists this sublime companion story. Spirit Hunter: NG dives into the twisted world of urban legends, dragging you along on a horrifying game of life and death as you attempt to save yourself and those most important to you.
Spirit Hunter: NG polishes a lot of the kinks out of the first game, streamlining the gameplay and boasting a more friendly UI, and you don't need to in order to understand this one. The artwork is gruesomely gorgeous, the survival escape sequences are heart-racing, and the narrative is top-notch.
Unfortunately, it also lack voice acting, which feels quite a loss at its high price – but it does have an interesting in-game option to switch off or bump up the intensity of jump scares, which is great for some quick thrills. I highly recommend diving into this one if you enjoy some terrifically terrifying ghost stories.
Alien: Isolation
In this outstanding return to the world of Alien, you find yourself in the shoes of Ripley's daughter. Trapped on a desolate spacecraft, you have to use everything at your disposal to avoid the terrifying Xenomorph and uncover the secret of your mother's disappearance – and, oh you know, survive.
This one has been at the top of many horror fans' lists for years now, and it's easy to see why – it's easily everything we could have hoped for in a game based on the iconic Alien series. So if you vibe with aliens and being scared out of your wits, be sure to give it a try.
Amanda the Adventurer
Amanda the Adventurer is an intriguing horror puzzle game that revolves around a set of VHS tapes containing episodes of a Dora the Explorer-esque kid's show. However, it quickly becomes apparent that this show isn't as innocent as it may seem, and the dark, unnerving backstory runs deep.
It's a simple game that sees you watch the tapes and solve puzzles related to them as you uncover more secrets and lore. The magic is in its multiple endings and many unanswered questions – all of which you can learn more about in our Amanda the Adventurer review. We've also got guides to Amanda the Adventurer's Wooly and Amanda the Adventurer 2, if it tickles your fancy.
And there we have it – our top picks for the best horror games in 2023. Of course, if I put every horror game I wanted in this list, we'd be here until next Halloween, so I'll leave it there for now. In the meantime, if you fancy bricking yourself elsewhere, check out our list of the best Roblox horror games, featuring scares in the form of Rainbow Friends, Roblox Doors, and more.