Netmarble's Seven Knights 2 welcomes a new hero in its latest update, along with a swathe of special events in time for the holiday season. A successful sequel to Seven Knights, the game has over 60 million players worldwide, and we're sure they're eager to welcome Serena, the latest hero, and jump into the festivities.
The new hero in question is 'Song of Hope' Serena, a Legendary unit that is a Utility healer. She has a really good kit behind her; not only is she a healer, but she's a specialised buffer for the Guild Raids, and provides boosts to movement speed, attack, and even ignores enemies' defence! Serena will also excel in longer battles, thanks to her Climax effect, which strengthens all skills over time.
Not only is there a new hero on the scene, but two new festive outfits are on the way in Seven Knights 2 for Lina and Serena. They both have suitably jolly colour palettes, with ribbons, bows and gilded gold accents.
This huge global update brings in some limited-time events for players to dive into over the holiday break, too. First up is the Christmas Festival check-in event, running from now until January 4, where players get Christmas coins every day that they log in. On the 14th day, you get 1,000 rubies, too!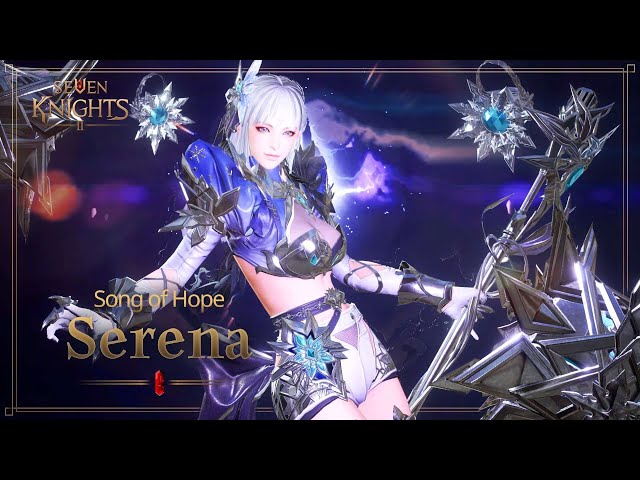 The Frosty Shoot and Loot event is also coming up, where even more Christmas Coins can be earned for a limited period. These coins can be exchanged for a range of items, including holiday-themed profile items, or helpful things like Serena's Soulstone, Summon Tickets and Vouchers, and Pet Summon Pieces.
If this update isn't enough, check out some Grand Piece Online codes for some free items, or even try something new with our Project Sekai download guide?