Success, the maker of the Touch Detective series, is finally bringing its Shepherd's Crossing remake to the West after a successful release in Japan last year, coming to Nintendo Switch, PC, and more during 2023.
Shepherd's Crossing has plenty of plants, a yard full of animals, and a whimsical time to be had by all, starting on April 27. However, this release doesn't include the Switch version, which drops a little later in June and is digital only. We don't currently have a specific date, but we'll keep you updated as we're excited about this one. Look, it has pixelated wild boars in it, what else could you possibly want?
The pre-existing Japanese version, known as Hakoniwa Bokujou Hitsuji Mura, will have an English language option added later this year to bring it in line with the new releases.
For avid farming game fans, you may recognise the title, as Shepherd's Crossing 2 came out on the Nintendo DS back in 2010, or as its original form on the PSP and PlayStation 2 even further back in 2008. The Switch version is a modernised remake of the PlayStation game.
There's no money in the game and you gain everything by bartering crops and animals with other characters you meet. There's a storyline to follow and fall into, but you make your own goals – a bit like Stardew Valley – where you follow the path you want.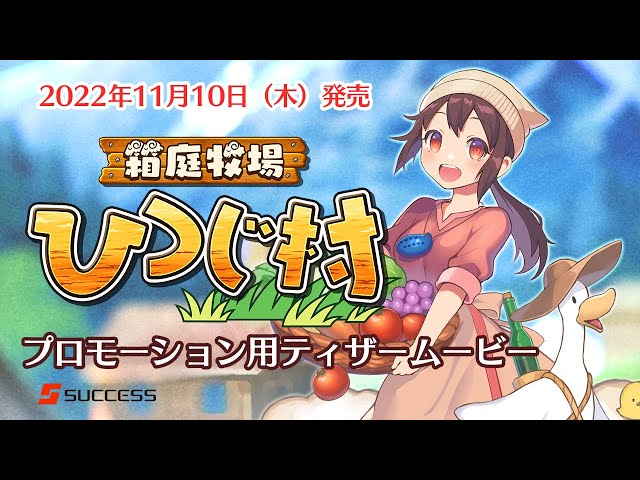 Success has added some new elements to the remake, such as an expanded inventory of up to seven items, zoom capabilities with updated maps, and placement markers to help decorate and build your farm as you see fit.
If you're looking for more round cows and pixely pigs, check out the best farm games, our favourite wildlife games, and even some bird games to get your wings flapping.