Xseed Games has announced a Silent Hope release date for October this year, bringing the new Marvelous Games action RPG to Nintendo Switch to further fill up the end of the year for the hybrid handheld. As announced in the Nintendo Direct June 2023, Silent Hope takes place in a world without words, questioning what hope there is for humanity in the face of such a threat.
Years after the former King stole people's speech and then did a runner, seven heroes find themselves drawn toward the King's daughter, hoping to break her free from her prison by finding the lost King and reuniting the family. Must be an easy localization job if no one can say anything the whole time!
Marvelous has also announced Silent Hope pre-orders for the near future, with a digital and physical edition both available for $39.99 (£34.99). Marvelous Games has developed and published many games on Switch to date, including the Fate/Extella series, God Eater 3, and Grasshopper Entertainment's No More Heroes series.
When is the Silent Hope release date?
Silent Hope launches on October 3, 2023, for Nintendo Switch and PC. You can check out the announcement trailer below.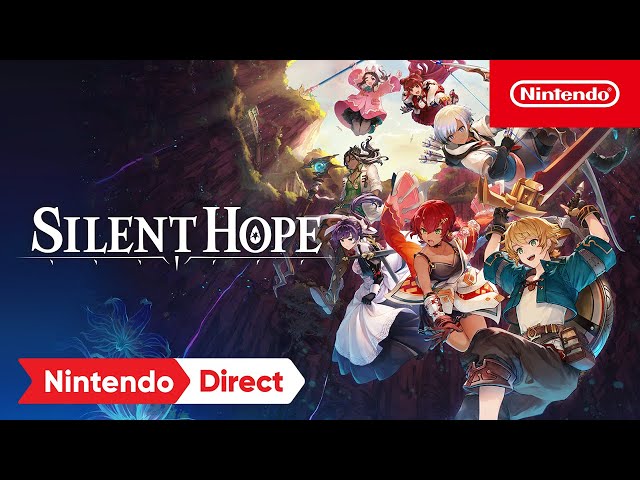 For more beyond the Silent Hope release date, check out all the Direct news, from the Super Mario Bros. Wonder release date to the Super Mario RPG release date – more Mario than my meaty manus might manage.