Nintendo cleverly waited until Summer Games Fest 2023 was out of the way before launching into all its announcements for the rest of the year. While Pikmin 4 is a known quantity and has been for a while now, there are lots more exciting things on the horizon, as shown off in the Nintendo Direct June 2023.
To open the show, we got a look at Pokémon Scarlet and Violet, which has new DLC on the way. The Hidden Treasure of Area Zero looks packed with new characters and a new area to explore. Though the rest of the show sure got a lot more exciting than that.
Head below for all the rest of the news, and once you've stuffed your face on the digital food that is videogames, we've got something for dessert. Whether it's the best Switch games or all the new Switch games, we're on hand to keep your hybrid handheld chock full of the best nonsense out there.
Here's every announcement from Nintendo Direct June 2023:
Pokémon Scarlet and Violet
There's new DLC on the way for Pokémon Scarlet and Violet, called The Hidden Treasure of Area Zero. We got a look at a lovely-looking town full of various Poké-friends in part one of the DLC, called The Teal Mask. You can learn all about it in our Pokémon Scarlet & Violet DLC guide.
Part two is called The Indigo Disk, and features a space-age-looking city in the ocean, like the Kamino in Star Wars. You can check out the trailer below for a peek at the new legendaries and other characters on the way. The first part comes out in Fall 2023, while part two arrives in Winter.
Sonic Superstars
We got another look at Sonic Superstars, as revealed at Summer Games Fest 2023. We saw gameplay as Sonic, Knuckles, Tails, and Amy, in the all-new sidescroller coming to Nintendo Switch on later this year.
Palia
Palia is a free-to-play adventure sim that lets you build a house, grow crops, and meet up with real people in online co-op. Beyond the village, you can head out with a bow and arrow and uncover the mysteries of Palia, which comes out this holiday.
Persona 5 Tactica
Persona 5 Tactica, as the name suggests, is a tactical spin-off from Persona 5. We already got a look at this in the Xbox Showcase a while back, but we got more details on gameplay. With classic grid-based tactics combined with classic Persona mechanics, it sure looks fun. It comes to Switch on November 17, 2023.
MythForce
A first-person roguelike adventure, Mythforce is inspired by old Saturday morning cartoons. There's melee, magic, and ranged combat, treasure to collect, and a wonderfully colorful art style. Oh, and it's got a 4-player online co-op mode, too. It comes to Switch sometime this year.
Splatoon 3 Splatfest
There's a new Splatoon 3 Splatfest, too, with different ice-cream flavors duking it out on the battlefield. Meanwhile, there are new events on the way with challenge modes.
Detective Pikachu Returns
We got a look at Detective Pikachu Returns, a new case-solving comedy. With fancy jazz and a slowpoke in a fedora, it's all out Poké-noir with a comedic feel. Check out the Detective Pikachu Returns release date to learn more.
Super Mario RPG
Super Mario RPG is back with freshened-up graphics in the style of the New Super Mario Bros. games. With turn-based combat, various enemies to take down, and a cracking soundtrack, we're delighted it's back. Check out the Super Mario RPG release date to learn more.
Princess Peach game
There's a new Princess Peach game, though we know nothing about it. It's only the second time she's the leading character in a Nintendo game, and it's coming out next year.
Luigi's Mansion Dark Moon
An enhanced version of the original Luigi's Mansion is in development, with a planned launch next year, rounding out a trio of Mario games.
Batman Arkham Collection
The long-rumored Batman Arkham Collection is finally coming to Switch. The classics Arkham Asylum, City, and Knight are all coming to Nintendo's hybrid. They include all the DLC in the package too – it will be interesting to see how Arkham Knight runs, given it's still one of the best-looking games out there. Check out the Batman Arkham Collection release date to learn more.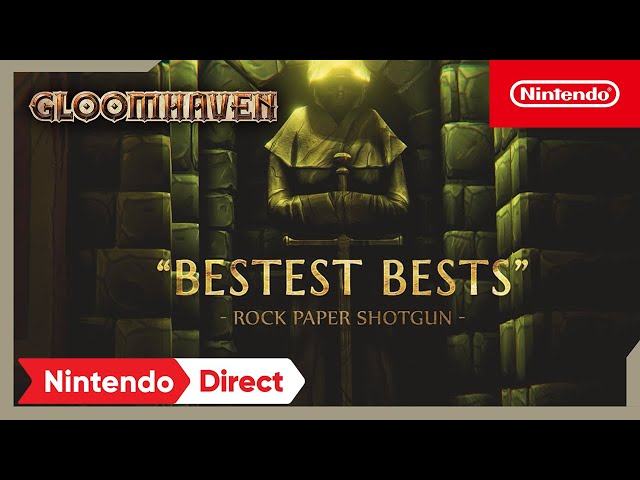 Gloomhaven
Gloomhaven has turn-based card battles and RPG elements. With 17 different mercenaries, 260 missions, and 1,000 abilities, you're gonna have your hands full when it launches on September 18, 2023.
Just Dance 2024
Who would've guessed? There's another Just Dance game! This time it's for 2024, which is next year, but it actually comes on October 24, giving you a chance to groove to all your favorite pop hits.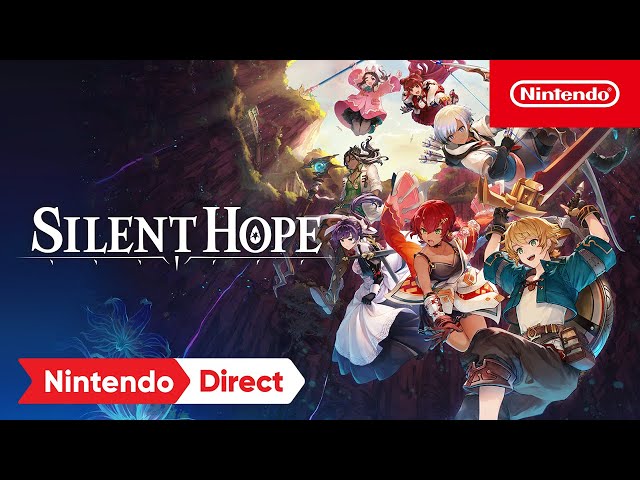 Silent Hope
"Seven wordless warriors will rise", is how Silent Hope from Xseed games opens. It's an action RPG, so you fight it out against characters in a sort of Diablo-esque setup. It comes out on October 3, 2023.
Fae Farm
Our Fae Farm preview was pretty glowing after a brief time with it, so we're pretty excited about it coming to Switch as a console exclusive on September 8.
Hot Wheels Unleashed 2 – Turbocharged
More micro mayhem comes to Switch in the fashion of Hot Wheels Unleashed 2. You can design your own vehicles, make your own tracks, and duke it out with twelve other players online when it launches on October 19, 2023.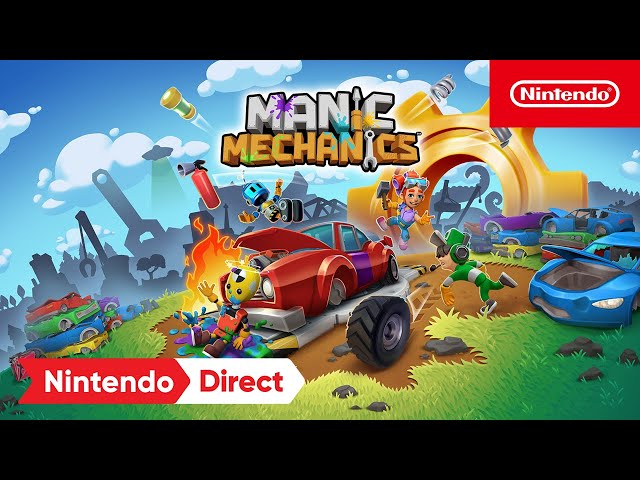 Manic Mechanics
Not to be reductive, but Manic Mechanics looks like Overcooked but now it's with, well, nuts and bolts. It looks fun too, but we only got a super brief look. It launches on July 13, 2023.
Mario + Rabbids Sparks of Hope DLC
Mario and friends journey to a musical planet with new areas to explore and enemies to take on in the second Mario + Rabbids DLC which is out right now!
Dragon Quest Monsters: The Dark Prince
We got a look at Dragon Quest Monsters for Switch, featuring various monster-wrangling challenges and classic-looking characters. We're so darn excited. Check out the Dragon Quest Monsters: The Dark Prince release date to learn more.
Pikmin 4
Pikmin 4 sure looks like another Pikmin game, and we couldn't be happier. You've got a canine companion this time who can carry stuff, smash it up, fight enemies, or take you across water. It looks so gorgeous, so be sure to check out the new gameplay showcase up above to see the new underground area with special treasures and certain castaways.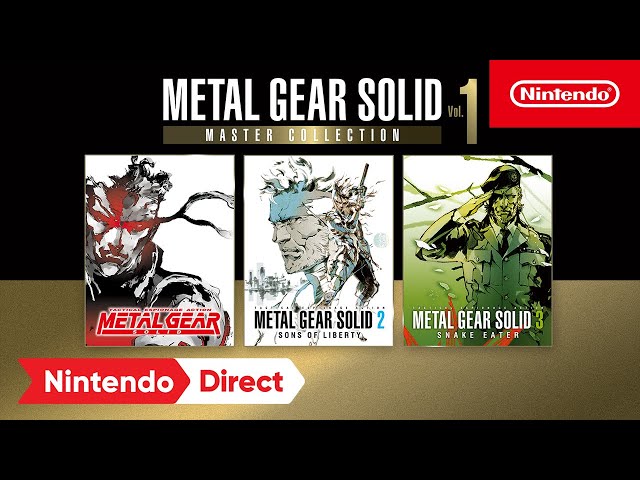 Metal Gear Solid: Master Collection Vol. 1
Metal Gear Solid, Sons of Liberty, Snake Eater, and the original Metal Gear, Metal Gear 2, and Snake's Revenge are coming to Switch, letting you give Kojima's stealth-action masterpieces a go while on the go. Check out the Metal Gear Solid Master Collection release date to learn more.
Vampire Survivors
Vampire Survivors is finally coming to Nintendo Switch. This near-idle game has wild music, crunchy pixels, and an obsessive gameplay loop. Check out our Vampire Survivors review if you don't believe us, but it's about time it came to Switch.
Headbangers Rhythm Royal
Team17 is back with a co-op music title packed with 20 mini-games where you play a pigeon with a penchant for the musical. It comes to Switch on October 31, 2023.
Penny's Big Breakaway
From the team behind Sonic Mania, there's Penny's Big Breakaway, a sorta Sonic-style platformer that has super gorgeous graphics. It's coming out early next year.
Mario Kart 8 Deluxe Booster Course Pass Wave 5
Petey Piranha, Wiggler, and Kamek join the fray in Mario Kart 8 Deluxe Booster Course Pass Wave 5 alongside some new tracks!
Star Ocean The Second Story R
A mix of 2D and 3D graphics, the second Star Ocean game is back and looking beautiful. It's a science fantasy RPG where you can choose between two characters to play as and explore an expansive story and unique real-time battle system. Check out the Star Ocean The Second Story R release date for more.
WarioWare: Move It!
Wario is back with mini-game mayhem where you use the joy-con's motion controllers to complete them. It looks silly and wild, just as it should, and is likely to bring about some wild co-op sessions. It comes to Switch on November 3, 2023.
New Zelda amiibo
There are two new Zelda amiibo coming this holiday, one of Princess Zelda and one of Ganondorf, both from Tears of the Kingdom. Check out our Zelda: Tears of the Kingdom amiibo guide for more.
Super Mario Bros. Wonder
Mario is back in 2D platforming action. We got a look and some wacky new mechanics, like riding rails and roller-skating koopas, but worst of all, there's some sort of talking flower. Hope that doesn't get annoying! Graphically, it's quite similar to the New Super Mario Bros series, but Mario's animation has got an almost stop-motion feeling to it, which is pretty cool.
There's also Peach, Daisy, Luigi, Yoshi, and Toad in the game, so it's bound to have some co-op action. Super Mario Bros. Wonder is also an excellent name, so I'm up for it. Oh, and Mario can turn into an elephant now. Check out the Super Mario Bros. Wonder release date for more.