With less than a month until everyone's favourite speedy blue hedgehog bursts back onto Nintendo Switch, Sega continues to tease us ahead of the big day with a Sonic Frontiers combat trailer featuring plenty of combat. Yes, you heard that right, combat. Fighting has never exactly been the blue blur's forte, but something looks a little different this time around.
The fresh footage shows us Sonic engaged in a heated battle using the power of his new phantom rush ability, which charges up over the course of a fight to unleash a barrage of potent attacks upon an enemy. Better still, it looks like there's a combat training arena for Sonic to get to grips with his new combos ahead of taking them to the fight.
Phantom rush might be powerful, but it's not the only new move Sonic has up his sleeve – yes, I know, he doesn't have sleeves – with both sonic boom and wild rush making the most of the blue blur's natural speed to deliver massive damage to enemies. Just from a few seconds of the combat trailer, we can see that these attacks hit harder than we've ever seen Sonic hit before (and we're including boxing from Mario & Sonic at the Olympic Games).
There's also a touch of action RPG about Sonic Frontiers, with the protagonist getting his own skill tree for the first time. It might not sound like a big leap forward, considering the very concept of a skill tree is hardly groundbreaking. Still, it's something entirely new to the Sonic series and looks as if it might offer some variation with combat playstyles.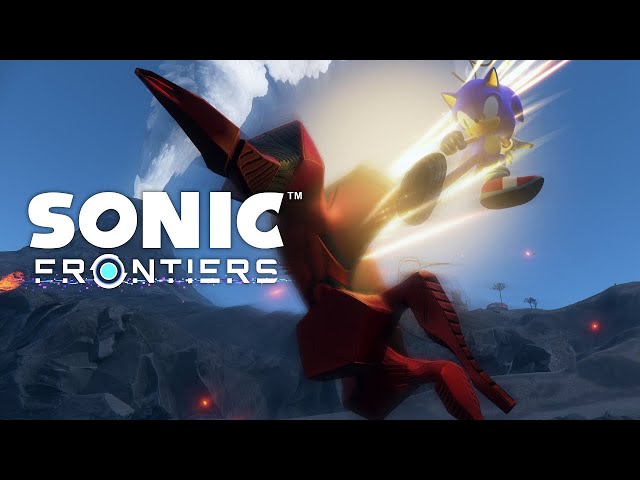 With that, you know all there is to know about the latest Sonic Frontiers combat trailer. To get your phone running as fast as the blue bluer himself, check out our guides on how to delete apps on iPhone and our iPhone update guide.