Great news everyone, Sega has finally revealed the Sonic Origins release date. This perfect package of four classic sonic games was originally revealed in May 2021, and we've had radio silence since then about the title until Sega dropped a brand-spanking-new trailer today. It's looking hotter than a chilli dog, so let us break down all the biggest details for you.
So, when is the Sonic Origins release date? The collection of classics finally drops on digital storefronts on June 23, 2022. Meaning you have just over two months to wait. The second Sonic movie is currently doing great at the box office, so this is the perfect opportunity to get some younger gamers into the spirit and show them the titles that inspired it all. Maybe give them a hand through Chemical Plant Zone though, that scarred me as a kid.
We're huge Sonic fans over here at Pocket Tactics, so once you're done here, dash on over to our other guides at the speed of sound. Check out our articles such as the best Sonic games, Sonic Speed Simulator codes, and our Sonic Colours Ultimate review.
Here's everything you need to know about Sonic Origins.
When is the Sonic Origins release date?
Sonic Origins releases to digital storefronts on June 23, 2022. It's coming to Nintendo Switch, PS4, PS5, Xbox consoles, Steam, and the Epic Game Store all at the same time. There's no word on a physical release yet, but we expect one down the line much like the physical release Sonic Mania eventually received.
Which games are included in Sonic Origins?
Four titles are included in Sonic Origins; Sonic the Hedgehog, Sonic 2, Sonic 3 & Knuckles, and Sonic CD. This is the first time we've seen Sonic 3 & Knuckles rereleased for quite some time, with rumours suggesting that the soundtrack to the game caused some legal issues due to copyright laws. Still, it's finally here, and while originally released in two parts, the game is now together in one mega package as Sega always envisioned.
What are Sonic Origin's new features?
In Sonic Origins you can play the titles in classic mode, with the 4:3 aspect ratio we experienced as kids. Or, you can play in anniversary mode, and enjoy a fully remastered version of each game that runs in widescreen. There are also missions, which award you with coins and the chance to unlock new content. There are new animated shorts, and even remastered versions of the classic tracks.
Where can I pre-order Sonic Origins?
Currently, you can only pre-order the digital version of Sonic Origins through the Nintendo Store. We hope to get a physical version down the line, but there's nothing announced so far. We'll mention, that currently, it seems like some of the new and improved content for Sonic Origins is locked behind additional DLC, or included in the digital deluxe version of the game.
There's even some content locked behind the pre-orders of the game, though we can't imagine why you would need to pre-order a digital game. We're eager to play the remastered versions of four classic games, but we'd be lying if we pretend that gating off this content behind additional purchases isn't a bit rubbish.
Is there a Sonic Origins trailer?
Yes! You can check it out below.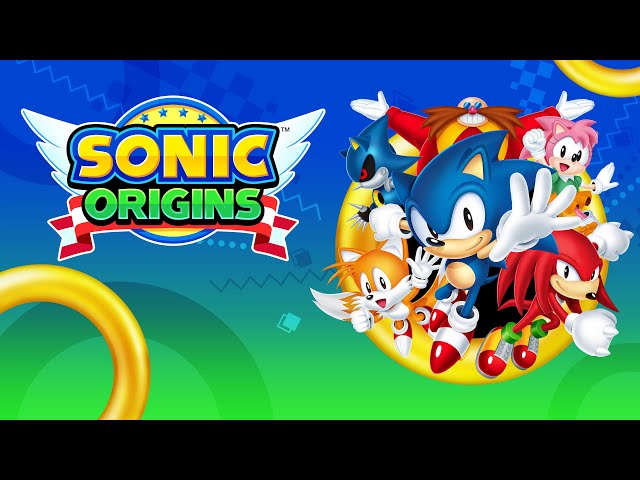 That's all the information we have right now on Sonic Origins, but if you just can't wait until June to get your hands on these lovely little games, be sure to check out our bumper guide to the very best Switch games and find your new obsession today.