Splatoon 3 DLC is on the way, coming in two waves. The first wave brings back Inkopolis from the first Splatoon game, and with it a whole bunch of characters working in the shops and the original idols Callie & Marie.
As announced in the Nintendo Direct February 2023, the release window for the first wave is Spring. There's no date set for wave two, but it's set to bring a brand-new single-player mode called Side Order.
We saw a tiny teaser for the single-player, showing us a blank canvas of a world – the perfect place to start inking, eh? Anyway, we have to wait until the Splatoon 3 expansion pass is in our hands to try and work out what's going on. But if it's anything like the Splatoon 2 Octo Expansion, it's gonna be pretty darn fun.
When is the Splatoon 3 DLC release date?
The Splatoon 3 Expansion Pass is coming in two waves. Wave one has a release date set for Spring 2023, while the second wave has no window. You can check out the Splatoon 3 DLC trailer below.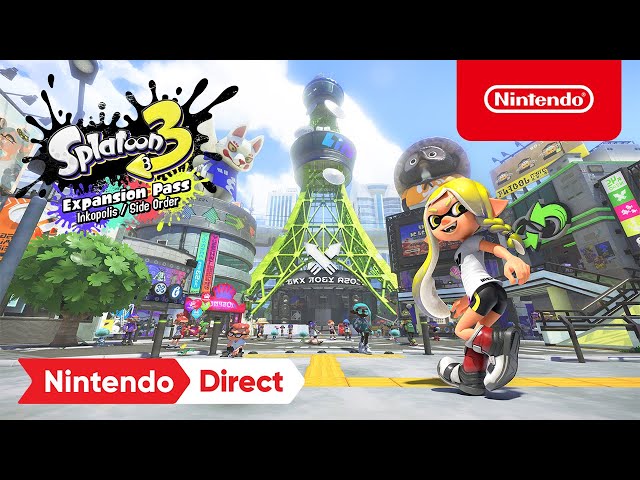 While we wait for the Splatoon 3 Expansion Pass, check out our Splatoon amiibo, Splatoon characters, and Splatoon 3 weapons guides to stay squiddy.