While Splatoon 3 DLC is confirmed, along with two years of support for the game, all we know for now is that there is a large, paid expansion in the works. What it entails is a complete mystery. And, as you can imagine, fans of the Nintendo Switch shooter are already imagining what it could include.
Many threads over on Reddit are already exploring the topic, and lots of players have big ideas for the inky shooter's expansion. Most of the requests revolve around returning characters, which may come as a surprise to anyone who doesn't play the game (it has a bunch of deep lore and story to dig into, if you didn't know).
Andrew1343 says, "I do hope it continues with the trend of not making you beat all the levels just to get through the story, because honestly the story is what I'd be most curious about, especially since OtH [Off the Hook] is back for the DLC". As someone who will complete everything no matter what, I completely agree! Let people see all the story easily, I say.
Splatoon 3 DLC speculation
For now, we don't know any details about the Splatoon 3 DLC other than the fact that it's "large-scale paid DLC". So other than having your wallet at the ready and some free time, there's little else to think about. Unless you fancy some more fan speculation!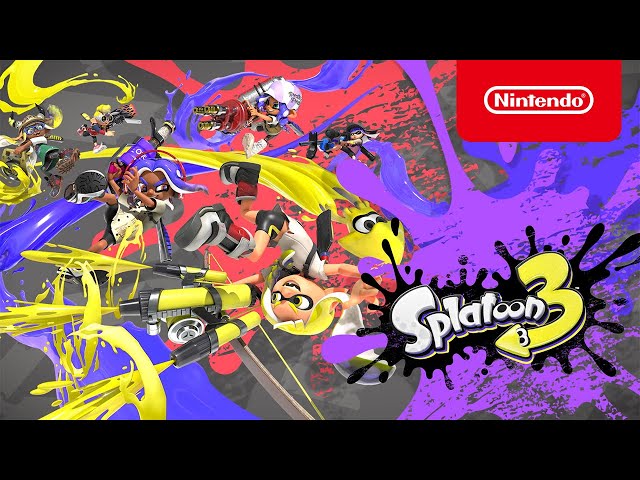 For example, jordannimz predicts something pretty simple: "I really think it will be related to Octo Expansion in some way—there's an entrance to a subway to the left of the lobby and I am convinced that that will be where you enter the DLC story mode. Maybe the Deep Sea Metro runs to Splatsville?"
Other than that, many, many players want to see Agents 4 and 8. One user says they better be there "or I'll sue", which calls into question their understanding of the legal system in any country, but also makes clear what they want.
That's all the Splatoon 3 DLC speculation we've got for now. For more, check out our Splatoon 3 review, Splatoon 3 soundtrack, and Splatoon 3 weapons guides.