With a new Splatoon art gallery uploaded onto Nintendo's Japanese website, you can get a look at various pictures from the series' seven-year history. Since the first game in 2015, it has always been about colourful creativity and loud self-expression, and the concept art holds all that within it.
Over at Nintendo's Japanese website, a rough translation shows a side-scrolling retelling of the series via its concept art. This Splatoon art gallery is long, and all it leaves me thinking is why can't we have this as a physical book? That would've made an excellent Christmas present.
The way Nintendo treats the Splatoon series always piques my interest – it feels different to everything else in its catalogue. Either way, the excellent series has triggered massive live concerts, a huge and connected community, and countless lovers of its music. I even wrote at length about the Splatoon 3 soundtrack. No matter what, it's wonderful to see Nintendo continue to celebrate the series that so many people love.
Where can I find the Splatoon art gallery?
You can check out the Splatoon art gallery over on Nintendo's Japanese website. There's no sign of it on an English-language website for now, but if we see it we'll update this page as soon as. Either way, it's all about the pictures, and pictures speak a thousand, languageless words. Check out the trailer for the latest Splatoon 3 update below.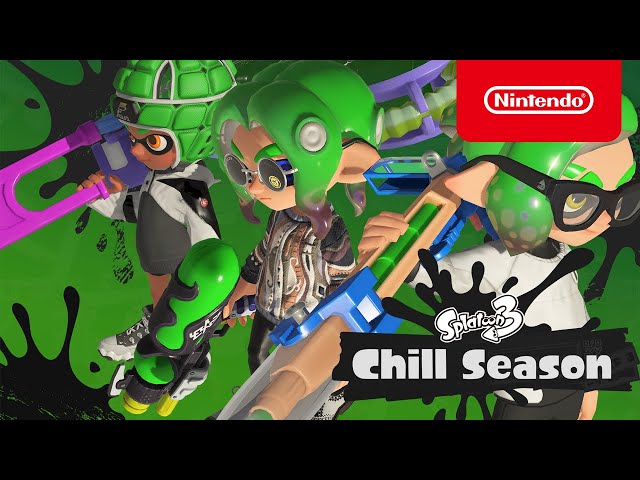 There we have it, the Splatoon art gallery. If you're crying "woomy" whenever you can, you might like our Splatoon 3 Splatfest guide. Or, if you've yet to pick up the game, check out our Splatoon 3 review and its endless praise therein.