Our Sporcle trivia guide is here to fill you in on the best quizzes we can find on Sporcle, and the most devious tests to your brain this side of Who Wants to Be a Millionaire. There's no million-dollar prize, but can you put a price on knowledge? Oh…you can? Well sorry yeah, no cash here. Still, keep scrolling for some fantastic Sporcle trivia quizzes.
If you just cant get enough of that quizzical stuff, be sure to also check out our guides covering the Sporcle Countries of the World quizzes, and our Sporcle US States quizzes. If you love collecting Pokémon as much as you love collecting knowledge, be sure to also check out our coverage including the Pokemon Scarlet and Violet new Pokémon, the best starter Pokémon, and the Pokémon Scarlet and Violet Tera Raid battles.
Get your brains ready, we're diving into our guide to the Sporcle trivia quizzes.
Trivia field
A nice little taster for some of the more brutal quizzes to come, Trivia field is a lovely quiz to wake you up. You must answer a series of basic trivia questions, and each one you answer will unlock a new trivia question in a different field. You don't have to answer them all, but you have five minutes to try as many as you can, and unlock the entire field. Each successful answer will unlock the surrounding questions, so with a few smart guesses, you can nail this entire quiz pretty quickly. Do you have what it takes?
Almost Useless Trivia
I think you can tell where this is going! Almost Useless Trivia gives you four minutes to answer 40 questions of basically useless knowledge. I mean, my brain is full of useless knowledge, but I don't see "how do you evolve Nincada into Shedinja" here. If that comes up in a pub quiz I might actually scream. Still, these relatively normal questions are all fun little tidbits, and this is a breezy quiz that could be a good way to relax.
Trivia Triangles: TV
If you love the telly box and know your Modern Family from your Family Guy, this fun trivia quiz could be the one for you. Trivia Triangles: TV presents you with a giant triforce of smaller triangles, each with a cryptic clue that will only make sense once you've seen the question. Who is the most famous patron of Moe's bar in The Simpsons? Well luckily, there's a picture of Barney the dinosaur right there. If you can't connect the dots from here, I don't know how to help you.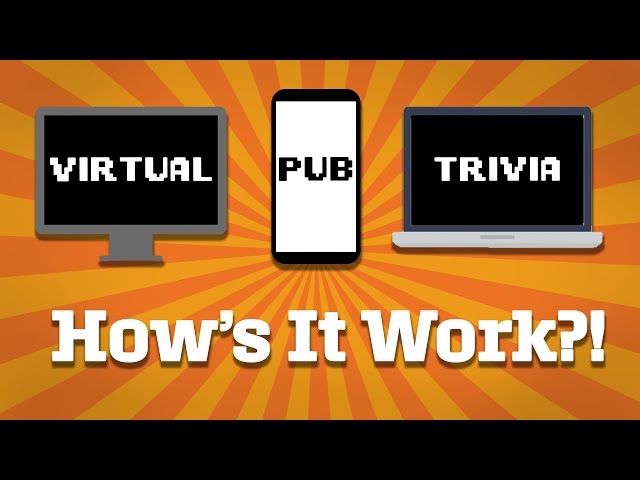 Intersecting Trivia: History
If you consider yourself a history buff and know that 1066 isn't just the year that Stella was invented… this is a challenging and interesting quiz just waiting to be played. Intersecting Trivia: History is a set of really tough questions sure to test your knowledge, but also each successful question answered will fill in a post on an interesting crossword puzzle. If you're tired of TV and trivia for babies, this is where the big guns come out to play. By which I mean, I don't think I could answer a single question.
Trivia Triangles: Animal Answers
Another pyramid of potentially infuriating trivia, Trivia Triangles: Animal Answers is a fairly chilled quiz that tasks you with answering questions that have answers pertaining to the many animals featured in each of the quiz triangles. Which Hollywood star featured in the movies Jack and The Birdcage? Fittingly, it was Robin Williams, so go click on that cute little robin in the corner. A cute quiz with some softball questions, this one could be a great warm-up.
Super Mario's 8-Bit Trivia Grid
I finally found a quiz I have a chance of beating! The aptly named Super Mario's 8-Bit Trivia Grid features questions solely focused on the world's most famous moustachioed plumber. If you know the difference between a Goomba and Goombella, get stuck right in with this nerdy quiz. Each successful answer will fill out one of the pixels to make up a massive Mario, that you can proudly point at when completed and show your parents that your obsession with Nintendo and job as a games journalist isn't a complete waste of time. I've got to call my dad…
That's it for now folks and we hope you found something fun to test your quiz knowledge with these great tests. If you're sick of quizzes and just want to relax, then have a read of our bumper guide to the best Nintendo Switch games and find a way to relax today.