Square Enix is increasing its mobile presence with a brand new studio known as Square Enix London Mobile. The studio has but one aim, and that's to produce top quality free-to-play titles for iOS and Android devices. Of course, the company isn't new to the mobile market. It boasts many games, including Final Fantasy Brave Exvius, Sinoalice, Nier Reincarnation, and Kingdom Hearts Dark Road.
However, Square Enix London Mobile already has two new titles in development. The first of which is Tomb Raider: Reloaded, an arcade-action style adventure game that looks to take long-time Lara Croft fans on a nostalgia trip. Naturally, the game features puzzles, artefacts, tombs, guns, and, of course, the leading lady herself.
The second mobile game in the works is Nickelodeon's Avatar: The Last Airbender. Though details on what to expect from this game are pretty scarce, we don't even have an official name for it yet. We couldn't even hazard a guess as to what this game will focus on when the series has many complex storylines and a vast universe for the developers to dive into.
"At Square Enix London Mobile, our goal is to move the world through play and in order to do this, we need to grow our team with even more unique voices, varieties of perspectives and creative energy," Square Enix London Mobile studio head Ed Perkins says. "We have great games in development, access to Square Enix-owned IP and relationships with the world's top entertainment companies, but our people will be the competitive advantage that fuels our success now and in the future."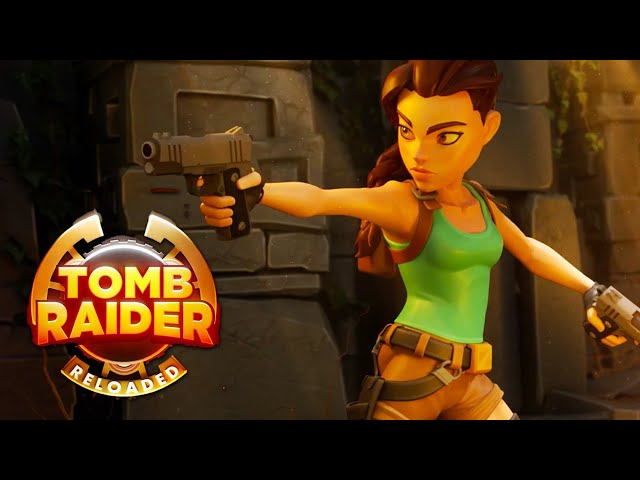 While Square Enix London Mobile has only confirmed Tomb Raider: Reloaded and Avatar: The Last Airbender, the studio is also working on an unannounced mobile title.
When is the Tomb Raider: Reloaded release date?
We have no release window for Tomb Raider: Reloaded, but we expect it to launch sometime in early 2022 on iOS and Android devices.
Since you're here, why not check out our picks for the best iOS games and best Android games for a wide variety of titles.