Great news for those of you enjoying post-apocalyptic outings with the Clown Prince of Crime, as FunPlus is extending its State of Survival collaboration with DC, meaning you have even longer to unlock the supervillain as a permanent playable character. And why wouldn't you want this? Sure, it's hard to trust the guy, but it's either that or zombies eat your face. So yeah, we'll also take our chances with the psycho.
State of Survival's The Joker made his debut last year, and he's been maniacally aiding players to survive the hordes ever since. Though we do admit, it's surprising he hasn't put more knives in backs yet. As part of the story surrounding this hilarious, yet crazed, clown, he comes to you as a stranger, and insists he can help you survive the walking dead roaming around outside.
Furthermore, not only is The Joker part of this story, but an all-new breed of zombie is too, and this type just can't stop laughing. Honestly, no matter how hard we try, we just can't find this scary. Laughing zombies sound great, and seem like a great source of entertainment.
"Expanding this latest collaboration further into 2022 consolidates the fact that State of Survival is on course for a very promising year, and we can't wait for our players to keep enjoying everything this post-apocalyptic world has to offer," FunPlus VP of business development Bob Slinn says.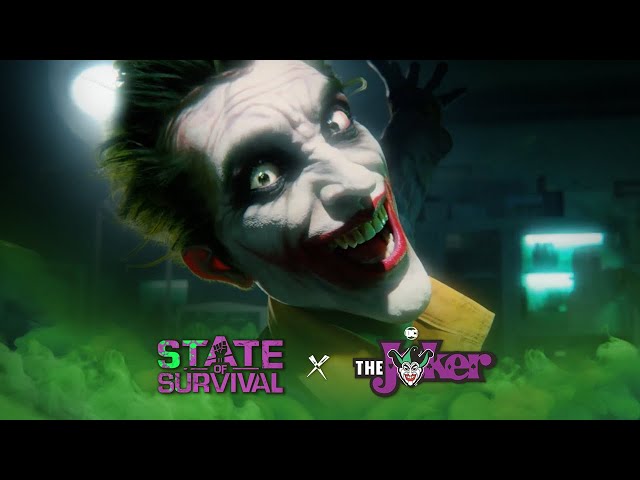 How long is State of Survival's The Joker available for?
You have until February 28 to get your hands on The Joker. Remember, the Harlequin of Hate is only obtainable if you complete his story.
If you're after more post-apocalyptic goodness, check out our State of Survival codes list to see what freebies are out there. Alternatively, you can look at our picks for the best mobile horror games to see what other zombie-infested games are out there.