A new Super Mario Bros Movie commercial is now live, showing the plumbing brothers doing what they do best, fixing kitchen sinks across New York. The 30-second TV spot also features a fun nod to the original 'Mario Rap' from the Super Mario Brothers Super Show, a fan favourite for anyone who remembers the 80s.
Mario and Luigi bop along to the beat of the rap, driving around in their van, and the commercial even points towards a phoneline and website that fans can reach. The website is smbplumbing.com, a fun in-universe page for the plumbers selling their services and offering testimonials. The text even reads that Mario and Luigi "were tired of dealing with spiky bosses", which is a reference to Spike from The Wrecking Crew.
What's more, American fans who ring the number in the commercial can listen to a voicemail message from Charlie Day's Luigi, offering their services for your house, condo, or mansion. Finally, in a great tribute, Jeannie Elias voices the woman who appears in the commercial, who you may remember as the voice of Princess Toadstool from the Super Mario Bros Super Show. The Super Mario Bros Movie release date is coming up, and if the movie is just as fun as it is full of great references, fans are in for a treat.
You can watch The Super Mario Bros Movie commercial for yourself below, and revel in nostalgic delight like we are.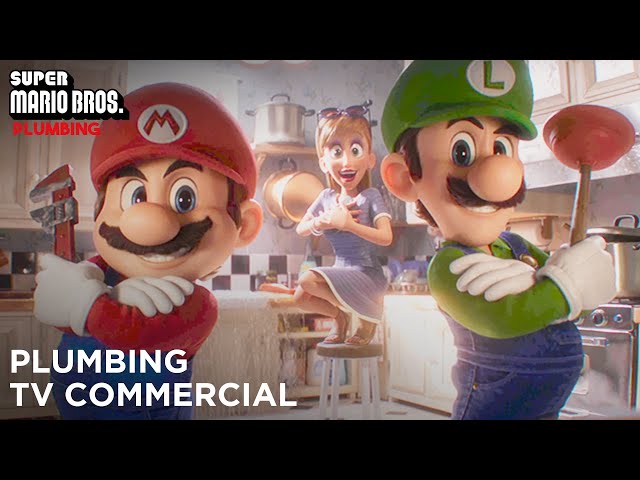 For even more great content on the upcoming Mario movie, be sure to check out our articles covering the Mario Movie character designs and the latest Mario Movie trailer next.