Pack your bags and get ready for some handsome fellows to sweep you away on a romantic holiday with two Tears of Themis suitors, in a new event from Hoyverse. Choose one of two options and enjoy a relaxing break.
The 'Cosy Couple's Getaway I' event begins on February 6th and runs for a limited time, so don't forget to check it out and scoop up these new husbandos before it ends! The event takes place in Varnai, a country far from the bustling streets of Stellis.
You have the choice of going on the holiday with Vyn or Marius, two strapping young suitors who are sure to sweep you off your feet. Vyn will take you to Crystal Island, while Marius offers a rustic adventure in the Ganrye Mountains. Each adventure has local experiences to try, along with new stories, content, and voice lines.
There's an increased rate for Vyn's SSR "Sunset-Dyed Sand" and Marius' SSR "Wishing Star" versions while the event goes on, with new Dynamic Invitations for Vyn ("Chasing the Waves") and Marius ("Charming Mountain Encounter"). By the way, for the first 48 hours of the Cosy Couple's Getaway, there's a discount on these two. During the event, you can earn Event R cards, badges, and S-Chips, among other cool stuff.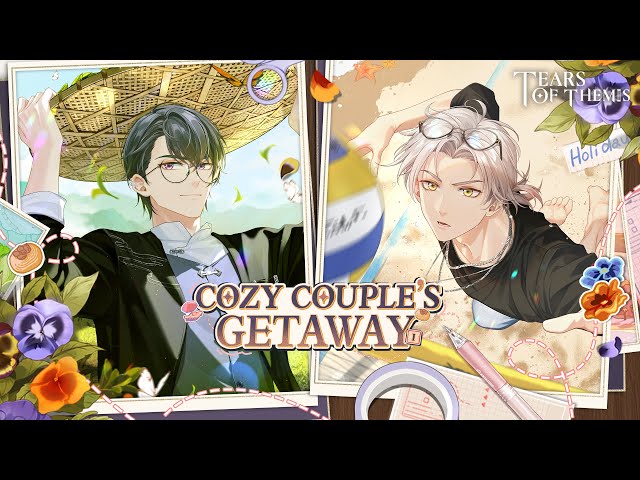 That's all the deets we have for Tears of Themis' latest event, so snap up some Roblox promo codes, Genshin Impact codes, and Pixel Piece codes to up your game.