Christmas is fast approaching, it's the time of year where we spend time with loved ones, and things are no different in Tears of Themis. Mihoyo's romance detective game is giving the attorney and their significant other plenty of opportunity to spend time together this holiday season. Perhaps they will find themselves under the mistletoe, rocking around the Christmas tree, or curled up under a blanket in front of a roaring fireplace.
Tears of Themis Xmas Partyland runs through December, right up until New Year. Throughout the limited-time event, you can roll dice to earn wishing coins, s-chips, and other goodies. You can then take this currency to get what you really want for Christmas, assuming that's stellin or oracles of justice. Oh, and you can unlock teleport points to visit the reindeer workshop – a true festive treat. Overall, there are six of these workshops to visit. Seeing them all nets you the festive winter badge.
Besides visiting Rudolph and co, you can complete new Winter's Reveries tasks to give yourself some more XP. After reaching certain levels, you can get the event-exclusive Luke SR card A Star in the Palm. This part of the event also features a tiered pass that features a range of rewards such as tears of themis.
Then there's the Xmas Partyland Shadow of Themis event, which increases the draw rate of the Arten SSR Por Una Cabeza, Marius SSR All Through the Night, and Vyn SR Snowy Fairy Tale (of New York) cards.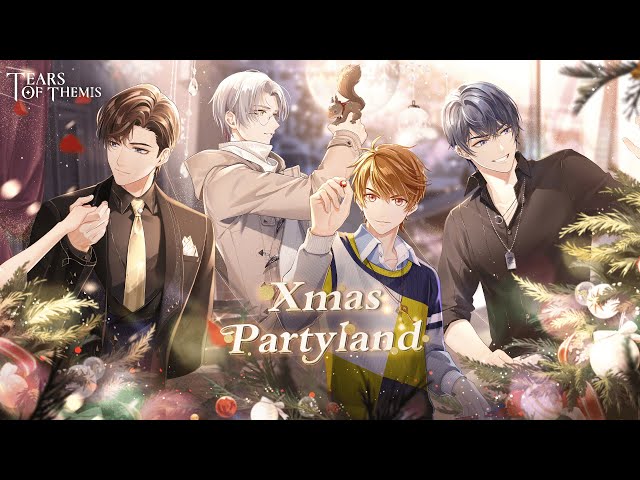 When does the Tears of Themis Xmas Partyland event begin?
The event starts on December 11 and runs until January 1. Plenty of time for you to enjoy the festive fun.
If this isn't what you want for Christmas, we ho ho hope our suggestions for the best iPhone games and best Android games are more to your liking.