If you're looking for a wild excursion in the Airborne Archipelago, you need to find your way to Temtem's Saipark, the in-game equivalent of Pokémon Red & Blue's iconic safari zone. Here you can find a weekly rotation of special wild monsters, often with higher stats than usual, or potentially, with a special luma design.
So, we've put together a Temtem Saipark guide, giving you all the need-to-know details regarding this special area teeming with special Temtem species. It's worth mentioning that the special monsters at Saipark change every Sunday, so be sure to bookmark this page for a weekly check of what monsters you can meet in the explorable area.
For more help making your way around the Airborne Archipelago, be sure to check out our Temtem tier list, Temtem codes, and Temtem starters guide. Or, if you're yet to find your way into the monster-ridden skies in your airship, check out our Temtem review to see if it's up to your monster-taming standards.
Where is the Temtem Saipark location?
To find Saipark in Temtem, you need to at least have made it to the fourth island, Kisiwa, and have a rock-hopping hook in your backpack. Once you have your rock-hopping hook, you need to head back to Deniz, the first island and find your way to what should be the only hidden area around the middle of the map. Once you rock-hop over the gaps, you can pay for Saipark entry and get busy with catching some monsters.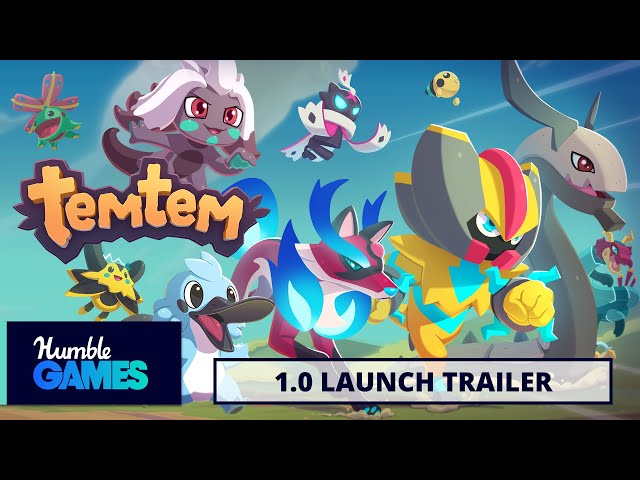 Temtem Saipark odds for this week
From September 26 to October 2, 2022, Shaolite and Vulffy are the special Saipark Temtem. You can find the odds for each monster below.
| | | | | | |
| --- | --- | --- | --- | --- | --- |
| Monster | Area | Rate | Luma rate | Min. SVs | Egg moves |
| Shaolite | Fields | 95% | x4 | 0 | 17% |
| Vulffy | Hills | 100% | x4 | 0 | 19% |
What are the default Saipark Temtem?
Each area of Saipark has a bunch of default Temtem you can catch when the special Temtem of the week isn't occupying their patch. For example, if there are no special Temtem in the caves area, you can find an abundance of Skail and Platox. For the full listings, check below.
| | |
| --- | --- |
| Saipark area | Temtem |
| Fields | Saipat / Tateru |
| Hills | Pigepic / Paharac |
| Water | Saipat / Platox |
| Caves | Skail / Platox |
There you have it, all you need to know about Temtem's Saipark, a special place filled with powerful creatures. For those of you looking for a game that's more money than monsters, grab some freebies with our Coin Master free spins guide.