If you're looking for The Past Within release date, then you're in luck – it's today, and the game is available right now on Nintendo Switch, adding to a robust roster of multiplayer games on the console.
The Past Within marks the first of developer Rusty Lake's games making its way to Switch and brings a delightfully perplexing puzzle game for two players to play at once. It's a co-op-only title but supports crossplay on mobile and PC, so you don't have to have two Switches at your disposal.
So, what is the game? The Past Within takes you and a friend on a point-and-click asynchronous adventure in Rusty Lake – not just the developer's name, but the universe and area in which all their games take place. Though it may be the first title on Switch, The Past Within is far from their only game – there are more than 15 other titles in the Rusty Lake-verse.
You and your fellow player investigate the past and the future as Rose Vanderboom while deciphering her father, Albert Vanderboom's plans that he left behind. One of you is in the future, one is in the past, and you need to communicate clues and problems to each other.
There's even replayability here despite the game being short and sweet – swap roles and discover the other time frame, or use the replay feature that adds new solutions to the puzzles.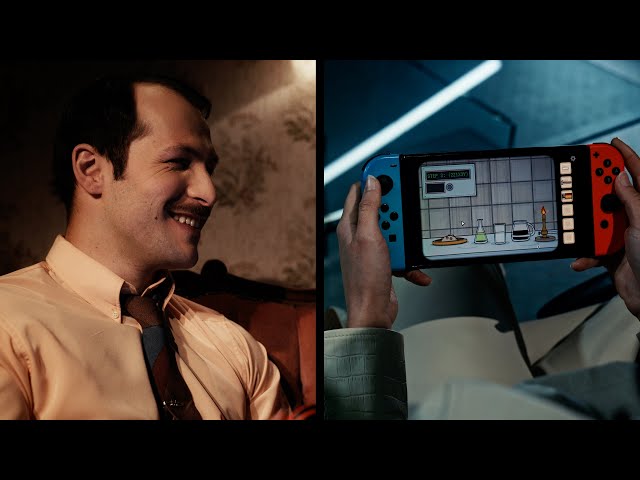 The release of this game may prompt others from the series to join it on the Switch, or future titles in the Rusty Lake Universe – which, if you didn't know, takes inspiration from the classic TV show Twin Peaks.
If you need more game recommendations for more people to play, then take a look at our picks of the best party games, or if you want some more head-scratchers, try these hidden object games.