Everyone's favorite Vocaloid star is back now that the Hatsune Miku – The Planet Of Wonder And Fragments Of Wishes release date is upon us. It's available on the eShop right now and we recommend it to fans of cute puzzle games.
In a wild turn of events, Miku and her friends crash land on a planet while on a trip through outer space, leaving them to fix their ship and solve a plethora of problems before getting back on their way.
The mechanic who can fix their ship is missing, so Miku must assist the citizens of the village in order to find someone to help them. That's where the puzzle part comes in – there are nine different types of mini-games here from button mashers to slide puzzles, each of which helps a different villager.
You can replay minigames time and time again to earn coins, solidify a new score, or just for fun. Two previous mobile games, Hatsune Miku Amiguru Jump and Hatsune Miku Amiguru Train also feature as minigames here, though don't use touchscreen controls on the Switch console.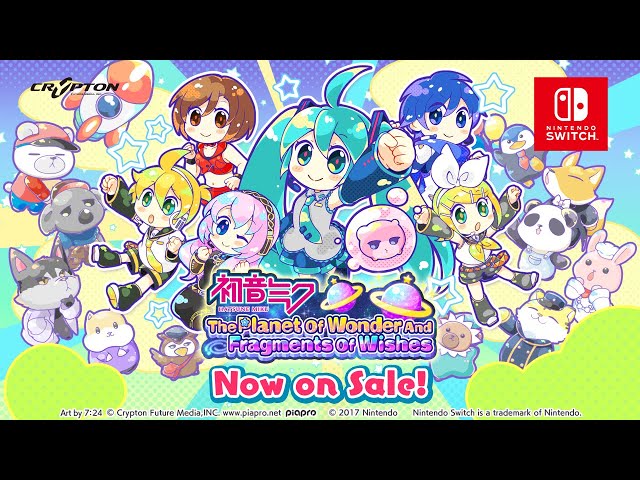 Crypton Future Media, owners of the Piapro content-sharing and music-making app, chose songs from the platform to use in the game to give back to their community and get them involved. A total of 17 tracks made by the community feature in The Planet Of Wonder And Fragments Of Wishes.
If you're a fan of anime games, check out the latest Rage of Demon King codes, Project Slayers codes, and Slayers Unleashed codes for free cash and more.