The story continues for all you The Seven Deadly Sins: Grand Cross players, as the second chapter of Ragnarok, titled 'fate of the gods', is finally here – and there's enough new story content to keep any Seven Deadly Sins fan entertained. The second chapter features a narrative that contains around 24 episodes worth of content from the anime series. If you're unfamiliar with the story and are yet to tackle chapter one, Meliodas and the seven deadly sins find themselves in the world of Midgard, which, as you might guess, takes inspiration from Norse mythology.
However, the new The Seven Deadly Sins: Grand Cross Ragnarok chapter doesn't just come with more story, as it introduces a new PvE mode dubbed Demonic Beast Battle. In this mode, you team up with other players to tackle various challenges on different floors, with each section featuring several phases – all of which you must complete to progress. Of course, each floor ends with a boss fight, and it gets a random passive skill at certain points to offer more of a challenge.
Oh, and if the new game mode isn't enough, it might please you to hear that two new characters are joining the cast – Princess Brunhild and Blessing of the Earth Diane. You can pick them both up as part of the Ragnarok Pickup Banner.
Fans can also look forward to more in-game events, the first of which is the Roulette Event which sees you collect various growth items through the use of a Ragnarok-themed roulette. Next, there's the Tower of Trials, with floors 10-to-12 being added.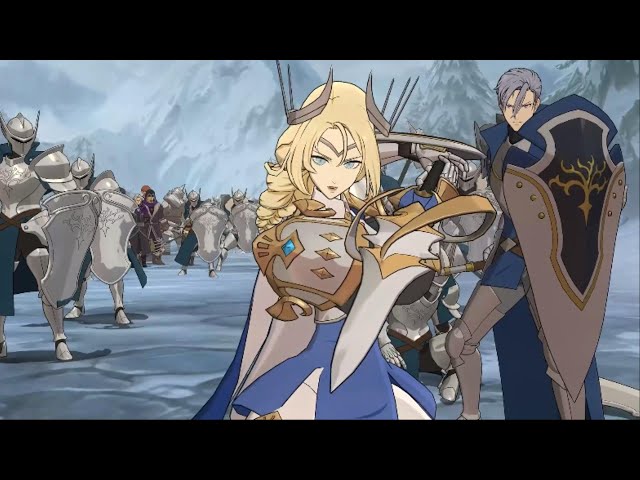 If you're yet to play The Seven Deadly Sins: Grand Cross, you can grab it for iOS and Android devices.
Since you're here, why not check out our picks for the best mobile RPGs – go on. There are adventures to be had. Or, you can look at our lists of the best iOS games and best Android games for a wide selection of titles.