The Total War series has long been a mainstay of the grand strategy genre, letting you explore large swathes of history via great big bloody battles. The team at Feral Interactive have made a name for themselves with numerous ports to mobile systems, and next up is Total War: Medieval 2, coming on April 7 this year, developed by Creative Assembly and published by Sega
While the game is more than 15 years old, its compelling formula remains. Explore three continents through diplomacy and war, as you set out to conquer Europe and beyond. Sieges, tactical maneuvers, espionage, and more sure seems like a lot to handle on a small touchscreen, but if Feral's previous mobile port of Rome: Total War is anything to go by, we should see some clever adjustments to keep everything easy to use in Medieval 2.
While the series has some mobile-only titles under the banner Total War Battles, this is only the second time a full-fat Total War game has come to mobile. There's also the card-battler Total War: Elysium which just finished up its closed beta, and another Total War Battles game based on the Warhammer universe currently in development. But, more importantly, when is the Total War: Medieval 2 release date?
When is the Total War: Medieval 2 release date for iOS & Android?
Total War: Medieval 2 is set for release on April 7, 2022. It brings with it some nice adjustments to make it easier to use with touch controls.
Is there a Total War: Medieval 2 for iOS & Android trailer?
There sure is, and it sets my nostalgia senses tingling as soon as the music kicks in. Sure, it looks a bit dated, but nothing beats a tried and true classic.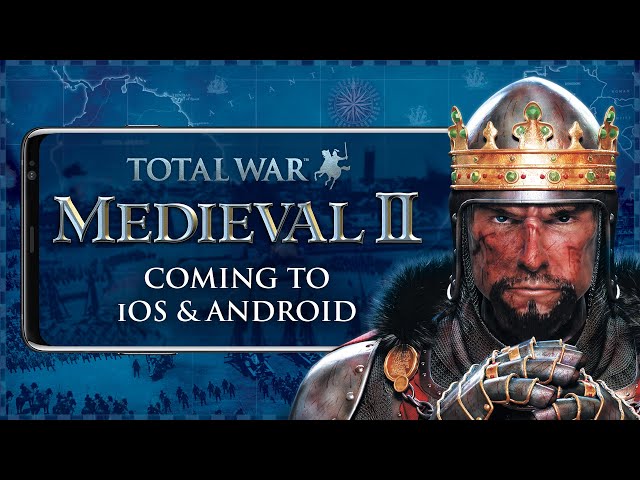 That's everything we know about the Total War: Medieval 2 release date for iOS & Android for now, but if you need that strategy fix straightaway, why not check out our best mobile strategy games list?