After a long day of pillaging and plundering, what could be better than a quick game of UNO Valhalla? The latest UNO DLC brings the Assasins' Creed Valhalla warriors of the north together to reverse, skip, and draw two in a new kind of battle. So put down your battleaxe, pick up a fresh hand, and if you feel the need, take a swig of mead before jumping into the perilous world of Viking card games.
As you might expect, the UNO Valhalla DLC isn't quite the game you played as a kid. In this version, the board is a part of the battle, and you have to simultaneously lose cards while gaining as many resources off your opponents as possible. Don't think that it'll all take place in a dingy Danish tavern either, as even Vikings equipped only with cardboard squares can't resist the urge to take to the seas and start plundering, with all of Midgard to explore.
It's not the first time Activision has introduced one of its IPs to the UNO card game, following recent tie-ins for Far Cry 6 and Immortals Fenyx Rising. Still, it's the highest profile, thanks to the already monumental success of Assasin's Creed Valhalla. It's also the biggest change to the UNO formula to suit a themed DLC, with multiple new mechanics that make the game one of those that you can accidentally spend hours playing.
When is the UNO Valhalla DLC release date?
The UNO Valhalla DLC is available now, praise Odin! All you need to do is head over to the official Activision UNO site, and select the Nintendo Switch DLC to purchase (providing you already have the base UNO game). We recommend getting in fast so you can make the most of this new Norse adventure, before the team behind UNO surprises us with another tie-in.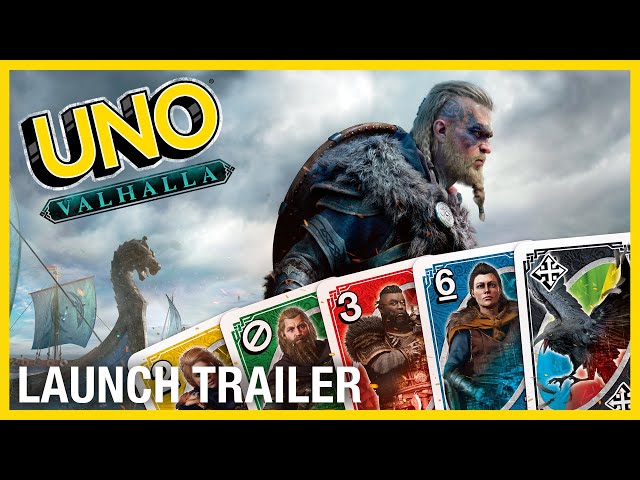 There you have it, that's all you need to know about the recently released UNO Valhalla DLC. If you've got the bug for raiding and hostile town takeovers, why not check out our picks for the best games like Clash of Clans on Switch and mobile to test your tactical nuance. Or, if you'd rather keep playing hands, check out our picks for the best mobile card games.