Move over Mario, Crash, and Sonic, there's a new racer on the scene, and the Warped Kart Racers release date isn't too far away. As the name implies, this Apple Arcade exclusive title is a kart racer, so you can expect the usual shenanigans, such as power-ups, quirky tracks, and fun characters.
Curious as to who dares to burn some rubber in the same manner as Mario? Well, since the Warped Kart Racers release date is mere weeks away, it's only right to let you know who's behind the wheel. Here's a hint, good morning USA, you're lucky there's a family guy that enjoys competitive racing, and is happy to go up against their solar opposites to become king of the hill.
In case our awful hint isn't enough, there are 20 characters on the Warped Kart Racers roster from American Dad, Family Guy, Solar Opposites, and King of the Hill – four fantastic cartoon series, and it just somehow makes sense that they'd all collide on the track. You can take control of the Griffin family, Smith family, and more. Let's hope Stewie has more success with track domination than he has with world domination.
Not only do you get to speed around familiar locations, but there's plenty of customisation in the game too, so you can have a kart that speaks to you. There's also a range of skins, vehicles, and more for you to unlock.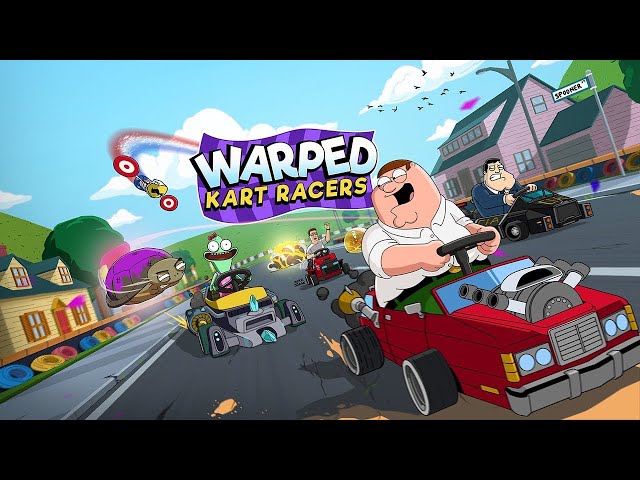 What's the Warped Kart Racers release date?
The Warped Kart Racers release date is on May 20, but you must have Apple Arcade to access the game. If you like competition, great, as you can go online and show your dominance. Or, if you prefer to play offline, you can work through the single-player campaign.
If you need something to keep you busy in the meantime, we suggest you pull over to our best mobile racing games and best Switch racing games lists.