For anyone who hasn't played What the Golf, it's a parody golf game which gives the words "crazy golf" a whole new meaning. Each level presents a course with club, ball, and hole – like any golf game – but after that, who knows what will happen?
Perhaps your ball has a mind of its own (literally) or your club turns into a sheep. There is seriously no way to predict what each level will bring, and it's your job to figure out how to get the ball (or sheep, or tree) into the hole (or mountain, or car). If you're beginning to think that you've figured out the meta vibes of What the Golf: you'd be dead wrong.
Every update for the game has brought new, inventive levels and nothing feels old. The developers have a seemingly bottomless brain-pit filled with physics-based puzzles and quirky alternatives for golf clubs. And the Snowtime update, which went live on the App Store and Apple Arcade yesterday, looks to be more of the same.
For What the Golf's non-denominational winter celebration, the developers have recruited frozen peas, frozen pizzas, and a frozen landscape for Snowtime fun – after all, there's Snowtime like the present, right?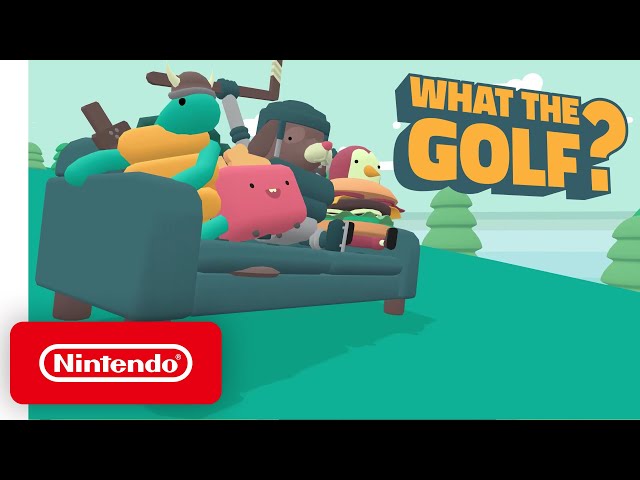 There will also be some snowman-related challenges, perfect in case we don't get an actual White Christmas (which seems unlikely, given we literally never do). Here's everything included in the Snowtime update (if you can decipher it):
Fetch the pizza quest
Yes now with snow
Pizzas
Extra COOL levels
Frozen peas, pizzas, and popsicles
A moose – NOT frozen!
A snowman trying to keep a snow profile
Did we mention pizza?
Even more chilly physics!
As well as a penchant for puns and pizza, the Snowtime update is sure to bring more inventive levels, dubious humour, and exciting changes to everyone's favourite parody golf game.
If you like the sound of What the Golf, make sure to also check out the best mobile puzzle games. They might not carry the same irreverent humour, but definitely offer a great challenge. Alternatively, check out our roundup of all the Apple Arcade games to make sure you get the most bang for your buck!