Fans of XCOM are in for a treat, as XCOM Legends becomes the latest entry in the series for mobile devices. However, Eurogamer reports that the new turn-based RPG is seeing release in limited territories for the time being, and is for Android devices only. Those with access to the game can download it via Google Play.
XCOM Legends is set 20 years in the future, after the people of Earth give in to the alien invaders. However, a resistance exists, and it's looking to take the planet back. But, of course, no war is simple. So, the aliens are unleashing an ancient evil in a last-ditch effort to shatter the remaining resistance fighters.
It's up to you and your squad to take back Earth, fight the aliens, and show them that humanity remains strong. In this turn-based RPG, you must assemble a squad from your roster of fighters from varying races – with more becoming available through gacha mechanics. Each hero has skills, abilities, strengths, and weaknesses. Thus, it's up to you to adjust and manage them accordingly. Selecting the correct heroes for your five-person squad could be a game-changer in this war.
Of course, what would an XCOM game be without a story campaign, one that features battles with waves of enemies as you fight for your home. Or, if being competitive is more your thing, XCOM Legends also features PvP action, with a range of modes and daily challenges available.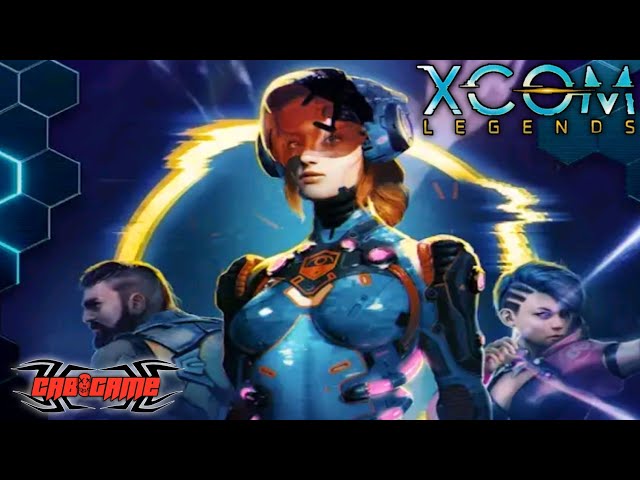 As for actual combat, fans might find it disappointing that the traditional XCOM grid is missing. Instead, you have a third-person view as you go to war, which is more reminiscent of a mobile title.
While you wait for XCOM Legends, why not check out our picks for the best mobile RPGs – you never know what you might find. Alternatively, you can look at our lists of the best Android games and the best iOS games, for a wider variety.