Yu-Gi-Oh! Cross Duel is a brave move for Konami. While Duel Links tampered with the classic Yu-Gi-Oh! format to make for a fast-paced version of the original card game, and Master Duel serves as a simulator of duelling in its purest form, Cross Duel is something very different. It feels like the first risk that the franchise has taken in a while, and while the results are mixed, it's an exciting kind of mix, and one that might make sense a little further down the line.
The core game is fun, each of the modes has its own nuances, and if that was all the context you needed, I'd write up the rules, say a couple of nice things about Blue Eyes White Dragon, and get out of here. Unfortunately, things are a little more complicated with this new venture for Konami as it's the first time in the history of the series that they've explicitly employed gacha mechanics in a Yu-Gi-Oh! game.
If you hate gacha, you've probably just tuned out, if you're a defender of the microtransaction mechanic, you're probably vehemently screaming something about the fact that the pack pulling system from both the physical and digital Yu-Gi-Oh! card game is something of a gacha system in itself. I'd ask both parties to hold on and let me try and be fair. Cross Duel's gacha system is annoying, and it's hard to properly judge with the flurry of post-launch gem bonuses, but it's not the worst thing in the world, and it's not much more difficult to secure the cards you want with a trade providing you can gather the resources.
So, with that out of the way, let me write a review as one might have in 1997 and just talk about the game. As I mentioned earlier, the classic Yu-Gi-Oh! format is massively adjusted to make a four-player game possible, with everyone moving at the same time, multiple normal summons per turn, and magic and trap cards simplified to only function in specific phases of the game. You can check the full rules out in the video below.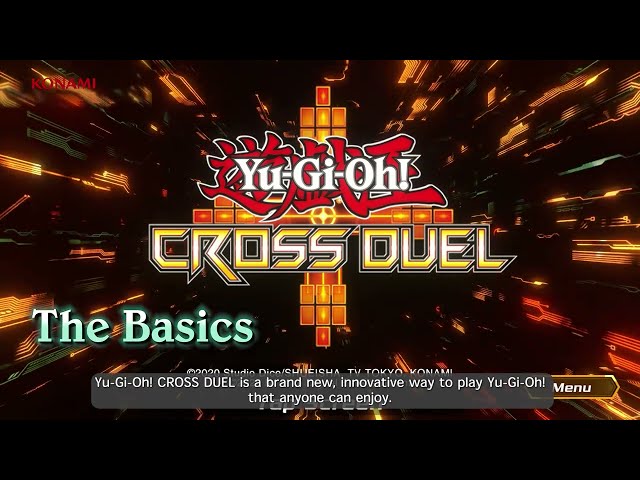 There are some other mechanical choices that feel a little weird at first, but come to make sense in time, like monsters losing atk and def points through battles rather than staying at a consistent power level. This simple change makes the eight turns of play less reliant on destruction effects to see a change in the duel dynamic, as even weak monsters can whittle away at icons like Dark Magician or Elemental Hero Neos.
One thing Cross Duel has from the outset over Duel Links or Master Duel is the variety of game modes. With ranked duels, pitting you against three random players, tag duels, with a split field for 2v2 battles, and raid duels, which put all four players against a powerful AI opponent. Raid modes have made their way into Duel Links over time, but they still feel like a solitary experience that alludes to cooperative play in that game, whereas in Cross Duel you can really work together to secure a tough raid victory, and that makes all the difference.
If you didn't notice my bias from that last paragraph, raid duels are currently my favourite. Ranked duels are up there too, but as I'm still learning the mechanics I've found myself on the end of a few beatings from those who I'm thinking pre-registered and have had months of practice. At least that's what I'm hoping, otherwise I'm going to have to spend a little time repenting at the altar of The Winged Dragon of Ra.
One of the nuances we've only seen Konami flirt with in Duel Links is skills, though in Cross Duel each skill is relative to a card rather than a duellist, meaning you can stack up to 20 skills in a deck through the monster customisation menu. This might seem a bit gimmicky, or at least it did to me at first, but I soon realised that the variety in these skills adds a layer of strategy where you have to guess what effect they might carry, rather than knowing what you're dealing with when someone summons an effect monster in essentially every other format of the game.
Admittedly, for someone who has played various versions of the base Yu-Gi-Oh! card game format, some of the changed card mechanics, like skills and the new one-copy-per-deck rule, felt a little alien at first. I can hardly blame this on the game though, as the snappy tutorials you have to go through in your first 20 minutes bring you up to speed on all the essentials, it's just I'm a creature of habit. What I can say is that when you do get to grips with things, a successful combo or turn execution feels just as good as it does in the base game.
Going into the game for the first time, Cross Duel might sway you depending on what kind of duelist you are, as it isn't the tactical juggernaut that the core card game is, and it probably will never evolve into that. Like I said earlier, successful combos still feel engaging, but the 500-second turns of Master Duel could take up almost an entire game of Cross Duel, and this will be a good thing or a bad thing depending on how much you enjoy endless card combos over quick turnovers.
It's worth mentioning performance just to say that Cross Duel is well up to the usual standards of Konami mobile titles and I've experienced no lag, stutter, or even connection issues that were the fault of the game. It's a seamless sim, and exactly what we've come to expect from the king of games.
I can't finish this review without highlighting the heightened immersion that the full-voice acting brings to the game. While Konami used Master Duel to pivot away from reliance on the cast of the anime series to bring in nostalgia players, Cross Duel is aiming itself squarely at that demographic, and it's just a nice touch. I still would have played Cross Duel without hearing the raspy tones of Seto Kaiba teaching me how to play, it just makes you feel that little bit more like you're part of the game world, and helps Cross Duel to establish some character right from the outset.
All in all, Yu-Gi-Oh! Cross Duel has given me, fittingly, crossed feelings. As a 15-year-plus veteran of Konami's card game, it's great to see them try new things with fresh ideas again, experimenting with their power as a franchise over their power as a format. However, the introduction of real gacha mechanics, no longer semi-disguised as packets, muddies the water enough to make me question how I'll feel in a few days time when my well of free gems has all but dried up.
That doesn't mean Yu-Gi-Oh! has lost me though, and it doesn't mean it should lose you either. I'm happy to give the benefit of the doubt for the next few months, as Konami adjusts one of its biggest and most lucrative franchises in response to its own experiences, hopefully as well as player feedback, so that this experiment with the Yu-Gi-Oh! format isn't lost to the annuls of time like some of the forgotten titles of the early 2000s.
If you want to learn even more about the latest card game title out of Konami, be sure to check out our Yu-Gi-Oh! Cross Duel interview with developer Yuya Takayanagi. Or, if you missed our Yu-Gi-Oh! Master Duel review, take a read to see how we got on with the other duelling sim of 2022.
Despite a slightly gimmicky appearance and card packs finally being pulled for all-out gacha mechanics, the well-executed risks of Cross Duel outweigh the issues by offering a selection of varied game modes, each with its own nuance, and a new way to play with the beloved cast of over twenty years of anime adventures.