If you've been looking for a new word-based puzzle game to tickle your brain, we're here to tell you all about the Addagrams release date for iOS and Android. This is Noah Rosenfield, CEO and founder of 1Ton Games' return to solo game development, and it's sure to make it onto our list of the best games like Wordle out there.
The core concept is simple – you have a selection of letter tiles, and you must make two words out of those letters, starting with six tiles and working upwards in rounds. The longer the word, the more points you score, and you can't submit the same word twice. If you manage to earn a perfect score, you gain entry to the exclusive 99 Club.
There's a range of game modes including 'The Daily' and 'Classic' to explore, and you can also compare your scores to your friends' using the in-game leaderboard and stats tracking. If you're new to word games, don't worry – there's an in-depth guided tutorial to help you find your footing before exploring the limitless puzzle library.
"Addagrams is the realization of my vision to freshen up a stale genre that typically offers only one right answer, chosen – by them – for you," said Noah Rosenfield. "I wanted a puzzle that encouraged players to blaze their own trail, be themselves, and still cross the same finish line, just in their own way. I can't wait to finally share a fresh, personal, and creative take on a classic puzzle game."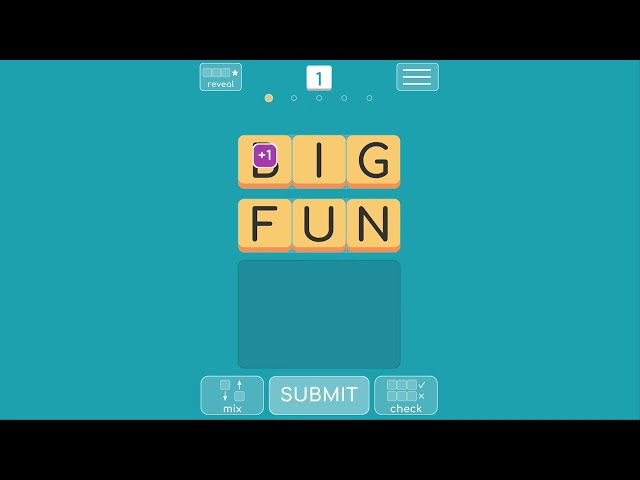 Addagrams is available now on iOS and Android for free. You can keep up to date with the community by following Addagrams on Facebook, Twitter, and Instagram.
That's everything you need to know about the Addagrams launch. If you've been struggling with another popular word puzzle, check out our list of all the Wordle answers or our guide on how to play Wordle.