After a successful launch just a couple of months ago, ReSpawn is adding the first major content update to its battle royale shooter with the arrival of Distortion, better known as Apex Legends Mobile season 2. As ever, the new season means a fresh character for you to try out, the addition of new maps to the roster, and much, much more.
If you haven't tried the handheld version of the runaway battle royale hit, there's never been a better time to jump in than with the start of Apex Legends Mobile season 2. With a partial ladder reset from the first season, and new game modes Hack and Gun Game to challenge those who have played from the start, it's a rare chance to touch down ReSpawn's shooter with an open playing field.
With the Season 2 update live from July 12, you can now see for yourself all the exciting updates to land in Apex Legends Mobile just by logging in and jumping into a game, after joining the 20 million-strong army of Apex Mobile downloaders.
What's new with Apex Legends Mobile season 2?
The big draw for the update is the new character Rhapsody, a musical hero who uses their DJ skills for sonic support on the battlefield. Along with Rowdy, her trusty robot-turned microphone companion, the pair dance across the new King's Canyon and Pythas Block 0 battlefields of Distortion, handing out buffs and shields to their teammates, and blowing the ears out of enemies.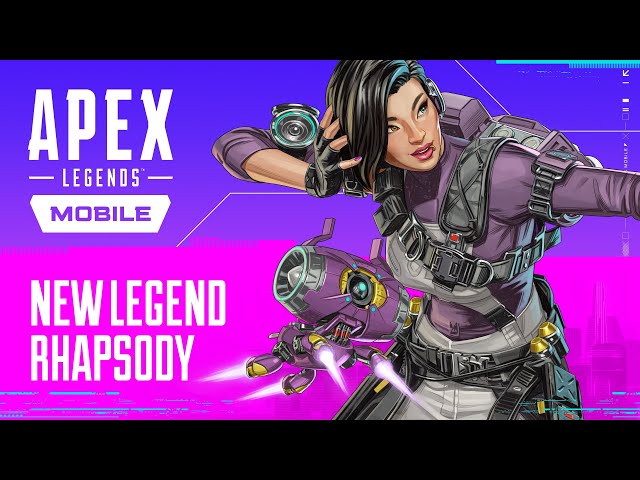 That's all the main additions arriving as part of Apex Legends Mobile season 2, but if you're looking for in-depth details like the various weapon adjustments that come with each update, head over to the official patch notes and find out. Or, if you're looking to make your Apex game better, check out our Apex Legends Mobile flux and Apex Legends Mobile rank guides.