Blue Archive has truly taken the term 'making waves' to the next level with its latest update. The popular gacha RPG has seen plenty of beautiful beach babes featured in recent Pick-Up Recruitments, but now you can truly embrace the sunshine and those early summer vibes, with brand new swimsuit characters and an enticing, beach-themed story. So grab your towel and sunscreen, because we're off to see the sea!
The new Blue Archive swimsuit update invites you to head to the shore with three new characters, as you get entangled in the latest event quest, 'Head Prefect Hina's Summer Vacation'. Of course, if you know anything about the feisty yet dutiful Blue Archive gals, I'm sure you're aware that it won't all be fun in the sun – there has to be action, too. So you must also help these lovely ladies keep their skills honed in the new minigame, Prefect Team's Gruelling Summer Boot Camp.
Before we dive into the crystal clear waters of Blue Archive's swimsuit update features, be sure to check out our Blue Archive crafting guide. We also have a Blue Archive tier list and a Blue Archive banner guide, so you can always keep an eye on which gals are available to join your party.
Who are the new Blue Archive swimsuit update characters?
As mentioned above, three new lovely ladies are joining the ranks in the new swimsuit update, and, of course, they're all sporting their finest beachwear. They are:
Hina (swimsuit)
Iori (swimsuit)
Izumi (swimsuit)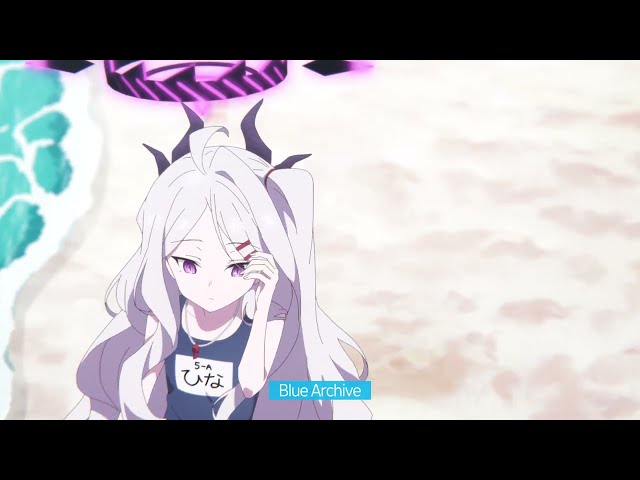 What else is coming with the new Blue Archive swimsuit update?
In addition to the new characters and the latest event story, 'Head Prefect Hina's Summer Vacation', you can also get involved in the new 'Prefect Team's Gruelling Summer Boot Camp! Training Begins' minigame. This fun rhythm game has you eliminating Sweepers to the beat, in order to earn pyroxene and credits, and even a new furniture item, the small tube set pool.
In addition to this, you can collect Gehenna Supply Boxes to exchange for Izumi (swimsuit)'s Eleph and more, as well as other currencies such as GRS Grilled Corn, Thug Summer Shades, and Splashy Helmets, which you can exchange for various fun and useful items.
If that's not enough to pull you down to the shore, there's also 23 new pieces of furniture to collect from the Summer Resort Pool Party set, including a colourful large pool, summer wave decoration wall, and more – all of which can be used to deck your cafe out with a cool, beachy vibe.
To sweeten the deal even further, Nexon is also holding the Prefect Team Boot Camp Login Bonus event until April 19 to celebrate these summery shenanigans, which nets you plenty of great goodies, including more furniture items, pyroxenes, and more.
And that's everything we know about the Blue Archive swimsuit update right now! We hope you have plenty of fun in the sun. If you're looking for more gacha goodness, be sure to check out our list of the best gacha games to find something fresh to play.